Viliv X70 preorders from July 6th; freebies for first 777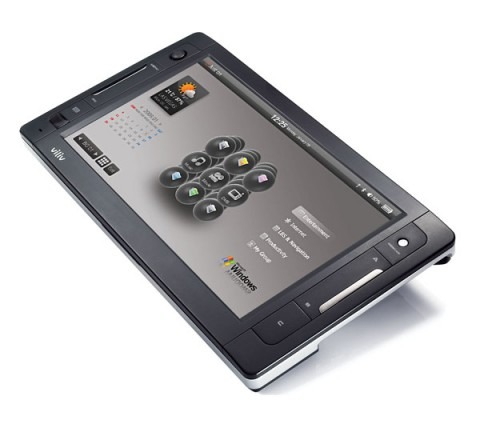 We already knew the Viliv X70 would start from a terribly reasonable $599, but now we've heard from importers Dynamism that presales for the 7-inch UMPC will start at 1PM EST on July 6th.  The first shipment of the Atom-based touchscreen handheld is expected on July 28th, and just to make sure every one of those gets a new home to go out to, there are a few tempting offers available to those who preorder.
The freebies are limited to the first 777 preorder customers.  Those who go for the cheapest $599 Viliv X70 Express will automatically get an upgrade from the standard 1.2GHz Atom CPU to the 1.3GHz Atom Z520, together with a free car kit, leather pouch and screen-protector. 
Meanwhile anyone going for the more expensive X70 Premium models – which have the 1.3GHz CPU as standard, with various SSD sizes from 32GB to 128GB and the choice of integrated 3G HSPA – will get a free standard battery, car kit, leather pouch and screen-protector.  The Premium range starts from $729.
While the bigger SSDs and integrated 3G sound good, we'd still go for the base model X70 and pair it with a MiFi.  After all, slot in a 16GB microSD card and you've got twice the solid-state storage, plus 3G connectivity for four other WiFi devices.