Viliv S7 UMPC gets priced, full spec revealed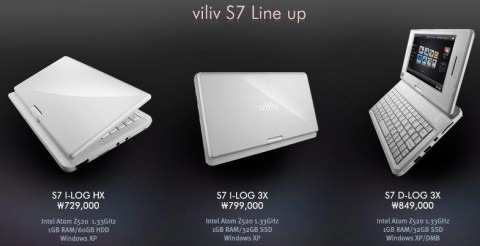 Viliv have announced pricing and final configurations for their upcoming convertible touchscreen UMPC, the Viliv S7.  The 7-inch device has a full QWERTY keyboard, together with up to 9.5hrs of runtime from a single charge, and can be outfitted with optional WiBro in Korea.
Each of the S7 models will use Intel's Atom Z520 processor running at 1.33GHz, paired with 1GB of RAM.  Storage will range from a 60GB HDD on the entry-level S7 I-LOG HX, through to a 32GB SSD on the I-LOG 3X and D-LOG 3X.  That final model will also get a DMB digital TV tuner.
We had a brief chance to go hands-on with the S7 back at CES in January, and came away impressed at the touchscreen responsiveness and the generally sturdy build of the prototypes the company were showing.  With the positive reaction to the S5 MID and X70 UMPC, the S7 could be the device that picks up those last, die-hard mobile users who won't settle for anything less than a hardware keyboard.  No word on when exactly they'll arrive on the market.
Update: International versions detailed here, including 2GHz Atom Z550 model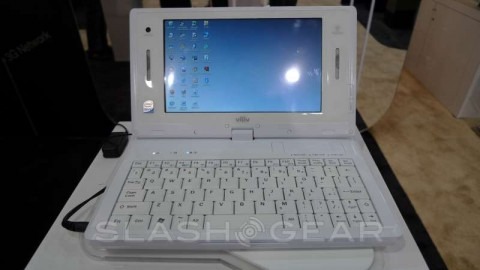 [via Pocketables]