Viliv S7 gets pre-production hands-on: decent build but worrying screen-flex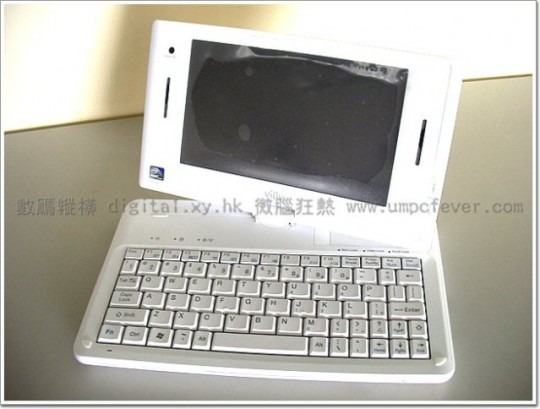 With the sales success of the Viliv S5 and X70 MIDs, all eyes are on the Viliv S7 to see if the company can make 7-inch touchscreen convertible netbooks popular too.  Yet to go up for preorder in the US or Europe, an S7 has dropped into the hands of UMPC Fever in Hong Kong; they've been sharing their first impressions.
It almost goes without saying that Viliv will have a harder time breaking into the market with the S7 than with their previous MIDs.  There's still plenty of confusion – and even fewer well-known or publicized devices – about what exactly a MID is, whereas netbooks have crashed through from niche item to something you'll readily find on the shelves of your nearest Best Buy.
With that, it's good to hear that the S7 is at least well made and sturdy.  UMPC Fever's Joe reports solid plastics and a stable hinge, together with very loud integrated speakers, but there are problems too: aside from the fact that his engineering sample can't have the WiFi/Bluetooth and 3G modules active simultaneously (expected to be fixed for the production version), there's also some worrying pressure-colors from using the touchscreen and some of the keys are "unacceptably small".
So much of the S7's reception is going to depend on pricing, and we're yet to hear what importers may charge for the compact device.  In Korea it will start from the equivalent of $588, though there are some differences expected between those models and what will arrive in international markets.