Viliv S5 MID gets Windows 7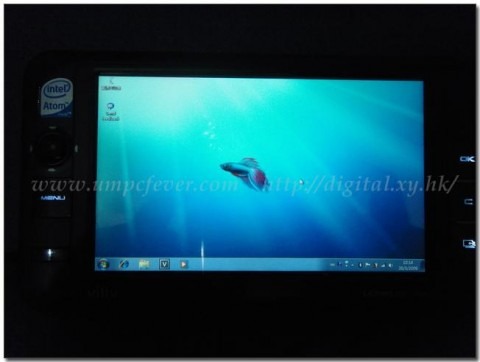 The Viliv S5 MID has already done enough to pique our curiosity and fidget for an official US and Europe release, but seeing Windows 7 running on the 4.8-inch touchscreen handheld has tempted us even more.  What you see here is a pre-release Viliv S5 Premium with the Traditional Chinese version of Windows 7, and the good news for would-be upgraders is that all of the drivers installed with nary a hiccup.
The virtual keyboard – which uses a split-layout for thumb-typing, and is semi-translucent like DialKeys in the Origami Pack for the UMPC – also works perfectly.  Unfortunately Viliv's home-grown Cube UI is not proving so cooperative; hopefully the company will offer a new version or at least installation instructions once Windows 7 is officially launched.
The MID reportedly sold out in just 15 minutes when it went on limited release in Korea, with more than enough buyers for the 1,000 units Viliv offered.  Based on the Intel Z520 1.33GHz CPU, the S5 Premium has a 60GB hard-drive, WXVGA display and 1GB of RAM, plus WiFi, Bluetooth and GPS.  It'll go on sale in the US for around $649.