Viliv S5 'Cube' GUI Video Demo; Two Atom-Based UMPCs At CES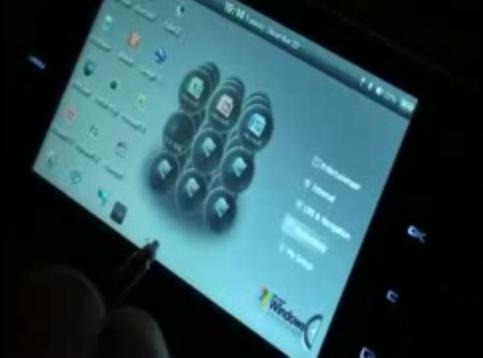 Ahead of their CES 2009 appearance, more details of the Viliv range from Yukyung Technologies have been emerging.  The S5 MID, which has been promised for early 2009 and boasts 1080p HD-capabilities, integrated 3G and a 4.8-inch touchscreen, has been demonstrating its "cube" GUI, an in-house development intended to make a desktop OS (like Windows XP) more finger- and stylus-friendly on the move.  Also, confirmation of further Viliv devices have been revealed.
Video demo, and more Viliv device news, after the cut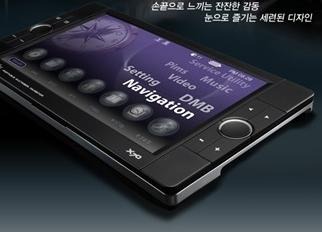 As well as the S5, Yukyung will also be bringing a working prototype of the Viliv S7 UMPC.  The 7-inch convertible is believed to have similar specs to Sony's upcoming VAIO P netbook, including the Intel Atom processor, as well as GPS, internal WiMAX or HSDPA connectivity and, in prototype at least, a DMB TV tuner.
Finally, Yukyung have also confirmed that a 7-inch slate-format tablet PC based on the Atom CPU will be making an appearance.  Based on the company's X70 PMP, shown right, it will continue the company's tradition of turning media players into mobile computing devices; the S5 is a MID evolution of the X5 PMP.  Unfortunately there's still no word on whether the Viliv range as a whole will make it to the US or Europe.
Viliv S5 "cube" GUI demo:
[via UMPC Portal]