Viliv S5 MID gets 3G WWAN hack [video]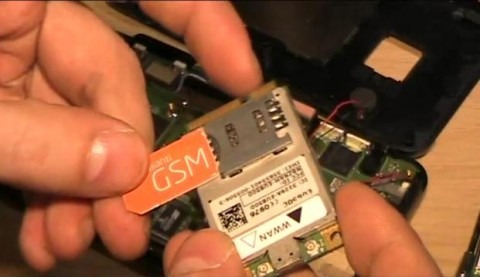 Most reviewers of the Viliv S5 MID have said that the one thing that would make it the perfect mobile internet device would be integrated 3G.  While such a model is available in some areas, US importers are yet to offer it; that leaves adding your own WWAN in, which is just the tricky task jkkmobile is attempting in his latest guide video.Video overview after the cut
Early exploration suggested that adding 3G to the S5 would be an extra-tricky task compared to other ultraportable devices, and it looks to be true.  The process requires quite a bit of surgery:
"you need to solder the pci-e connector, antenna cable and use Novatel EU850D with SIM holder.. cut the metal plates and take away the HDD and replace it with half mini zif SSD" jkkmobile
If that all sounds too much for you, you could simply swap out the standard S5 hard-drive with any 1.8-inch 5mm SSD or HDD with the PATA ZIF connection (or any half-size mini-ZIF SSD and leave yourself some chassis space.  A MiFi 2200 personal 3G hotspot – either Verizon's or Sprint's – could be used to give your S5 (and up to four of its friends) its own little mobile WiFi cloud.