Viliv S10 Blade gets reviewed: great multipurpose tablet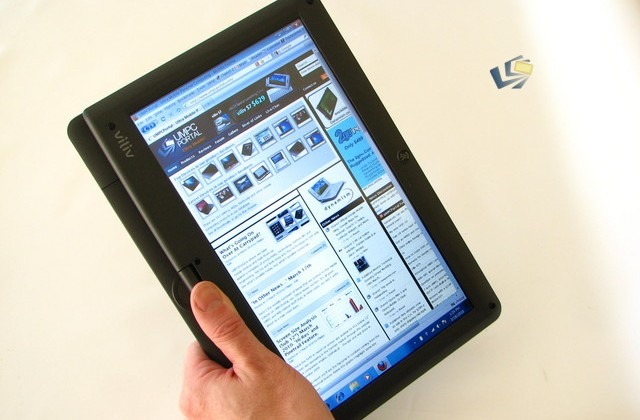 We've already seen plenty of Viliv's S10 Blade convertible touchscreen netbook, criticized its pricing and watched it strut its stuff on video; all that's left is the full review, and UMPC Portal have just that.  They've been playing with the S10 Blade for a few weeks now, and come away mightily impressed.
The S10 Blade gets credit for its solid build quality, sensible design and lengthy battery life.  In fact, it's capable of 7.5hrs runtime with the display at 70-percent brightness and WiFi switched on.  There are also no moving parts, so it's silent in running, and the 1.6GHz Atom processor delivers its usual performance: don't expect 720p HD video or above, but for mainstream tasks the Windows 7 netbook is okay.
Multitouch is deemed perhaps unnecessary for most likely users, and the 1.2kg weight could end up frustrating if you're constantly using the S10 in tablet mode, but this could make an interesting – and non-iPad – match with Amazon's upcoming Kindle for Tablets app.  You'll pay a premium over other netbooks, but if Viliv can get the S10 into Best Buy like it has with other models then maybe it can win some people round.