Kindle for iPad & tablets detailed: screenshots, animated wallpaper, more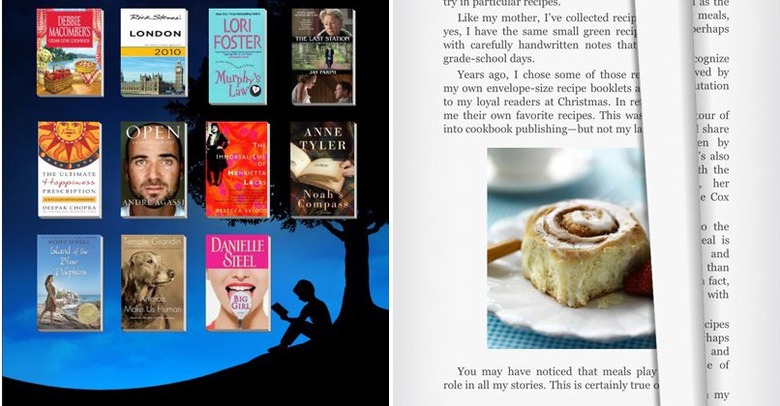 Amazon have released early details of their upcoming Kindle app for tablets, which the bookseller is also hoping will see duty on the Apple iPad.  Screenshots of the app have been posted on the company's site, and they've apparently been demonstrating it to the NYT.  According to their report, Amazon have looked to make the Kindle experience more playful than on their standalone readers, taking advantage of the color display to add animated wallpapers and adjustable background colors.
"The Kindle app for the iPad, which Amazon demonstrated to a reporter last week, allows readers to slowly turn pages with their fingers. It also presents two new ways for people to view their entire e-book collection, including one view where large images of book covers are set against a backdrop of a silhouetted figure reading under a tree. The sun's position in that image varies with the time of day."
According to Amazon VP for Kindle, Ian Freed, the developer team approached the tablet app looking to have "fun with it."  The retailer has "actually developed a tablet-based interface that redesigns the core screen and the reading experience" he describes, but Amazon expect to wait until after the iPad's launch until submitting the software to Apple for App Store inclusion.
They NYT piece also claims that B&N's iPad ebook app – which the company confirmed was in-development a little over a week ago – has been the work of fourteen developers since January.  It remains to be seen how open Apple are to third-party ebook apps on the iPad; the company will have their own electronic bookstore via the iBooks app, and neither Amazon nor B&N were given early access to an iPad.
[via Everything iPad]