Verizon's dual-touch Samsung Continuum gets second outing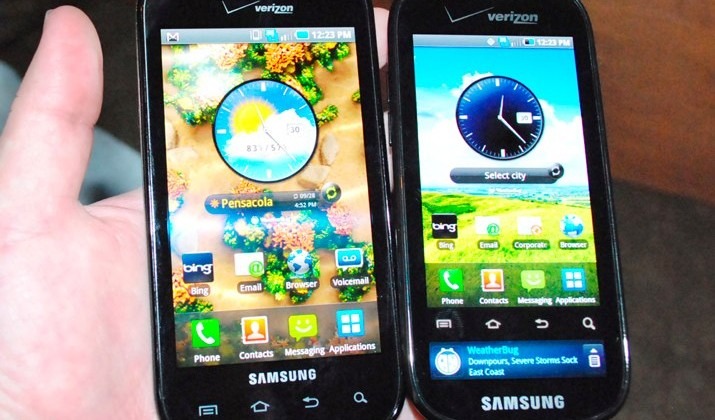 We caught a glimpse of the Samsung Continuum SCH-i400 yesterday, but now the dual-touchscreen Verizon Android phone has leaked more comprehensively.  Android Central managed to snag some hands-on time with the Verizon Continuum, finding its main touchscreen to be considerably smaller than that of the Verizon Fascinate and its Ticker mini-touchscreen to work surprisingly well.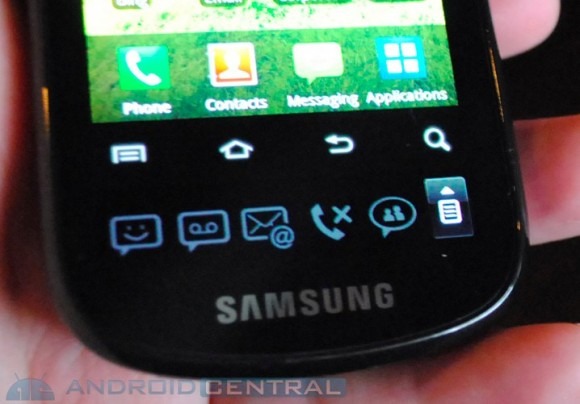 No hard specs for the phone have leaked, but they estimate the main touchscreen at around 3.5-inches and to be Super AMOLED.  Of course, Samsung already have the 3.3-inch WVGA Super AMOLED screen used on the Wave S8500, so it could be a return of that panel.  The Ticker offers shortcuts and media playback controls, as well as alerts, RSS feeds and notifications.
On the back there's a 5-megapixel camera and the microSD card is accessible from the side of the handset, rather than requiring the battery cover be removed.  Unfortunately, Verizon look to have stripped out Google and replaced it all with Bing.  No word on launch date or pricing at this stage.
[via Android Community]