Verizon XOOM up for sale: $600 on contract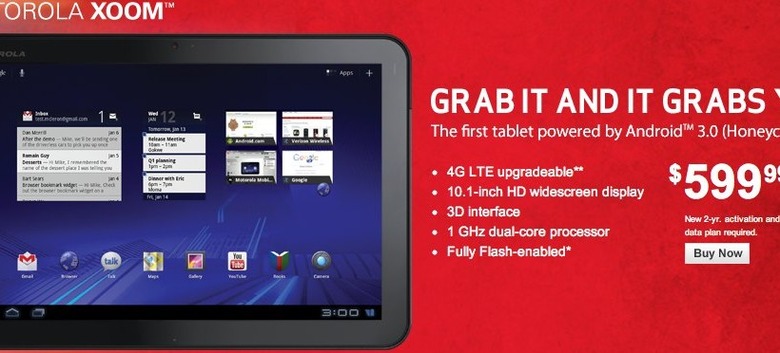 So, you've read the review, you've eyed the 4G upgrade procedure, and you've decided the Motorola XOOM is for you. Happily, Verizon is now willing to sell you one, as long as you've reasonably deep pockets.
Two options are available, either you take out a new, two-year data agreement and pay $599.99 upfront for the XOOM and then pick one of Verizon's four data packages ($20 for 1GB; $35 for 3GB; $50 for 5GB; $80 for 10GB), or you opt for an unsubsidized version at $799.99. Currently that's only listed with a month-to-month 3G data plan, though you'll be able to cancel it after a month and simply use the slate over WiFi.
Indecisive? Anxious? Prone to bed-wetting over technological unease? Check out the full SlashGear XOOM review and our Android 3.0 Honeycomb review to see if the Motorola slate is really the best option for you.