Verizon Windows Phone Encore Teased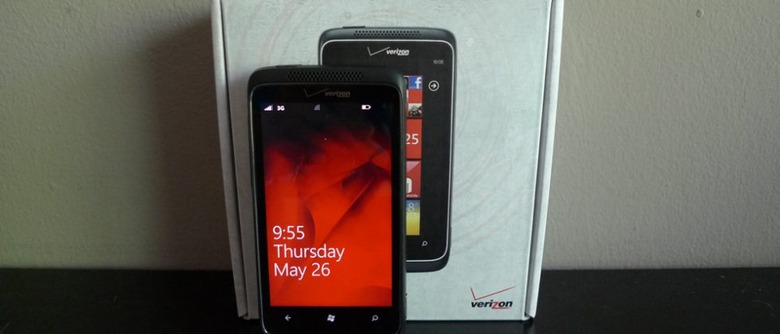 Verizon has reignited talk of a Windows Phone push, with comments by chief financial officer Fran Shammo prompting suggestions that the carrier might take a second try at pushing the Microsoft platform. The Windows Phone namecheck came at the tail-end of the carrier's financial results call earlier today, with Shammo saying that Verizon believes a third ecosystem is particularly important in the smartphone business, beyond merely Android and iPhone.
No further commitment was given to the idea, though it's not hard to read between the lines and assume a new Windows Phone device is headed to Verizon. Currently, the carrier only offers one phone, the HTC Trophy, part of the company's initial line-up of models dating back to the first days of the OS.
In the meantime, AT&T has obviously pushed ahead with Nokia's Lumia 900. The Finnish company announced dire financial results of its own today, but did namecheck the US market as one where its Windows Phones were doing better. "We exceeded expectations in markets including the United States," Nokia CEO Stephen Elop said, "but establishing momentum in certain markets including the UK has been more challenging."
Jumping on board with a Lumia of its own would be an obvious route for Verizon to take. Nokia currently has two CDMA models, the Lumia 800C and 610C, for the Chinese market, so versions for Verizon – most likely with LTE for its fast-growing 4G network – wouldn't be too great a leap.