Verizon Samsung Galaxy Note II hands-on with speed tests and benchmarks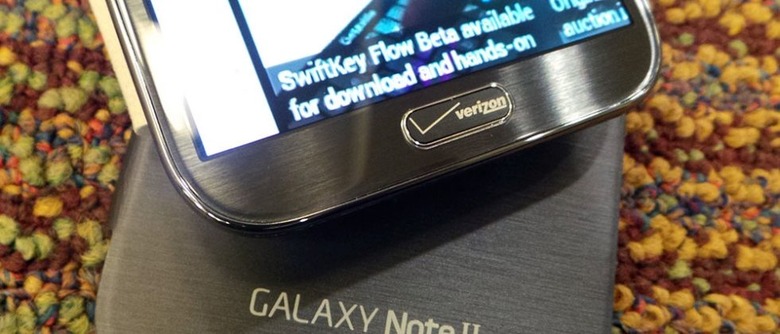 The Samsung Galaxy Note II is ready for action on Verizon's 4G LTE network now, and what better way to usher in a new version of the device that's also out on several other networks than to do some speed tests and processor benchmarks? The big differences between the Samsung Galaxy Note II on Verizon and the competition's carrier networks is the speed at which it accesses data, the cost of the data therein, and of course the Verizon-specific apps (mostly for tracking your data and your data costs.) Other than that it's the same cool Galaxy Note II experience you've gotten used to on T-Mobile, AT&T, and internationally.
Before you go any further, be sure to check out our two big reviews of this device already up in the archive: Samsung Galaxy Note II Review [International], Samsung Galaxy Note II Review [T-Mobile]. You'll also want to see our several hands-on posts in the timeline at the end of this post. To start the Verizon party you'll be interested to know that yes, indeed, it does go very, very fast in the data department: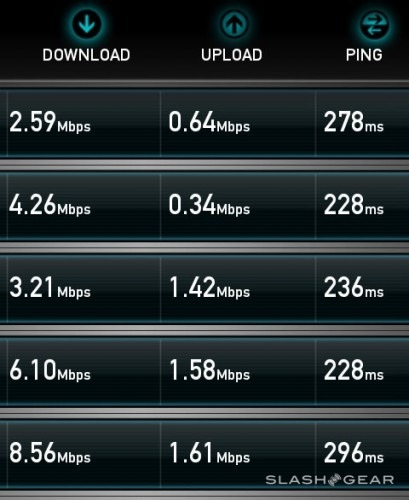 Have a peek at the app selection here as well – you'll find that in addition to Google's collection, you've got Samsung's offerings as well as Verizon's add-ons as well. On the whole, this is a pretty average amount of apps you'll be finding on a new smartphone from Verizon.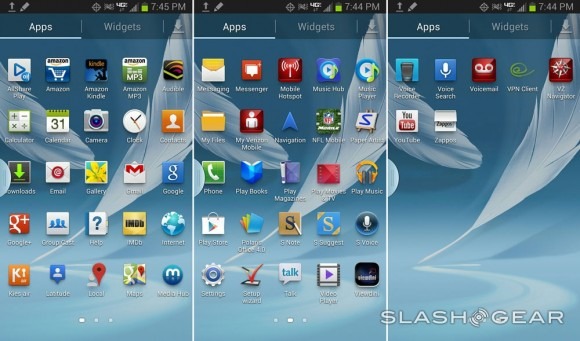 Benchmarks ring true with the rest of the Galaxy Note II family – extremely hefty and easily amongst the top smartphone devices on the market today, even with its massive display. The biggest competitor in the near future for this device in the benchmark department is the LG Nexus 4 – very possibly surpassing the Galaxy Note II with its Qualcomm Snapdragon S4 Pro quad-core processor due to its unlocked and hackable nature as well as its smaller display – keep watch!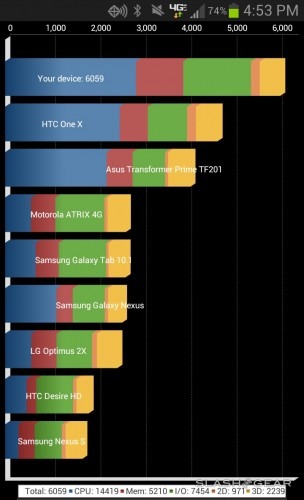 Have a peek at an average battery lifespan here as well to get an idea what a regular day of 4G LTE and a massive bright and high definition display looks like as well. Note that this is regular usage, not the usage of an ultra power-user.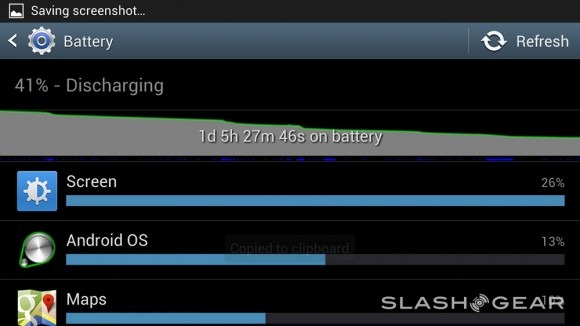 As for the rest of the hardware you're looking at today, you'll find the same lovely specifications as the rest of the family – Samsung Exynos quad-core processor at 1.6GHz, a massive 5.5-inch 1280 x 720 pixel HD Super AMOLED display, and 2GB of RAM. Inside you've got 16GB of storage and a microSD card slot that's able to work with microSD cards up to 64GB in size. On the back of the device you've got an 8 megapixel camera, on the front you've got a 1.9 megapixel camera, and this device works with the same fabulous Samsung S-Pen stylus that makes this Samsung competitor extremely unique.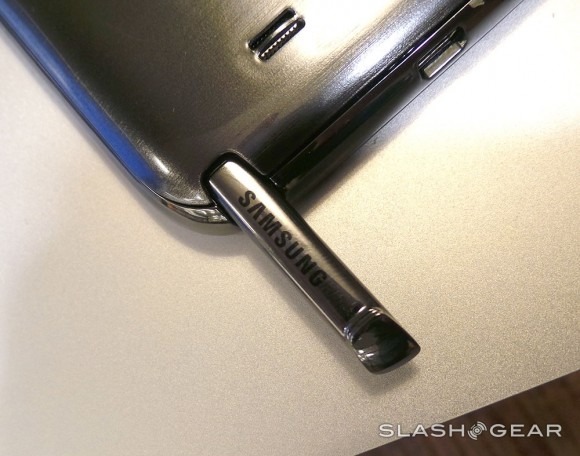 The competition for this device is without a doubt the HTC DROID DNA, the other gigantic smartphone device on Verizon. The Samsung Galaxy S III is right around $300 with a 2-year contract attached while the DNA is right around $100 less – and with one whole heck of a lot of significant differences aboard. You'll want to check out our full HTC DROID DNA Review to make sure you're making the right choice in the end!