Verizon roadmap tips Motorola DROID Pro, Samsung & Moto tablets and LTE MiFi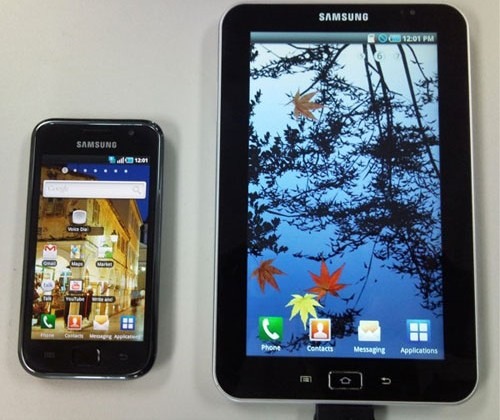 Details of Verizon's roadmap covering not only the rest of 2010 but partial details of 2011 and even 2012 have leaked, tipping a 1.3GHz Motorola Android phone, various tablets and LTE handsets and MiFi mobile hotspots.  However, the information – provided to BGR by a source at Verizon Wireless – makes no mention of a CDMA iPhone 4.  Instead, the de-facto flagship is the Motorola DROID Pro, a 4-inch Android smartphone with 1.3GHz processor and global wireless, apparently due to arrive in November this year.
Meanwhile there'll also be another Motorola Android 2.2 device, currently unnamed but described as following the "slab form-factor", which looks similar to a Motorola Q but with a touchscreen and global roaming.  Motorola's tablet ambitions are also mentioned, pushed back to February 2011 to accommodate Android 3.0, with a 10-inch display, either a 1GHz or 1.3GHz CPU and a front-facing camera.
Samsung also have a tablet in the works, with a 7-inch display, likely to be the Samsung Galaxy Tab we've seen previously, and they and HTC are also working on global Android phones for Verizon that will supposedly arrive before the end of the year.
As for LTE, Verizon are apparently targeting 75-percent coverage by April 2012, and are planning $59.99 per month LTE data access for data cards (with an unspecified allowance).  That'll be useful for the Novatel Wireless LTE MiFi apparently set to arrive early in Q1 2011, which is tipped to support ten simultaneous WiFi connections.