Samsung 7-inch Android tablet details leak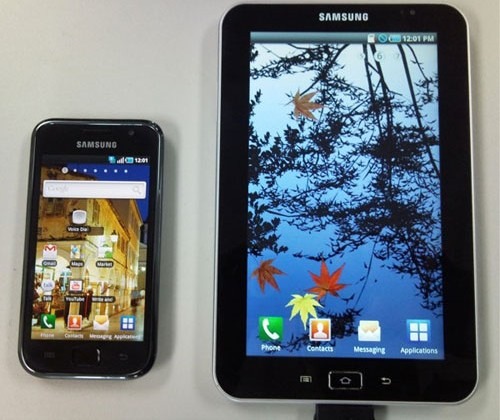 Late last week we caught our first glimpse and a bit of tease on the coming Samsung Android tablet with the 7-inch screen. Today someone over in Vietnam has leaked details on the coming tablet, and the thing sounds interesting.
The tablet will use a big 7-inch Super AMOLED screen. It will have an A8 CPU at 1.2GHz, 16GB of memory that is upgradable via memory cards to 48GB thanks to a microSD slot.
The tablet will weigh 370g and the battery is a 4000mAh unit. The tablet will run Android 2.2 and will ship with eBook reading software. The tablet sounds good and I don't think any of those features are particularly surprising. The person leaking the details claims the tablet will ship this September and be called the Samsung Galaxy Tape.
[Thanks b_i_b]