Verizon moves to micro SIM cards for LTE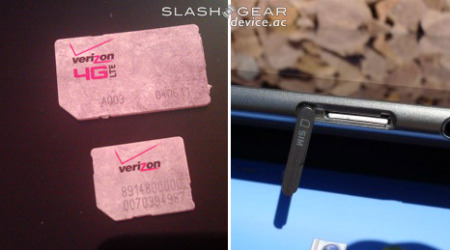 If you were paying close attention this past week to a couple of choice devices being announced on the Verizon 4G LTE network, you may have noticed something new: micro SIM cards running LTE! This factoid might not flare up your interest if you're an everyday average Joe or Jody, but for those thinking about the future viability of LTE as a network for devices that are getting faster, thinner, and better at not drinking up batteries every day, this change-over has great implications. See here in both the Samsung Stratosphere and the Motorola DROID RAZR the big flip.
To have a closer look at the Samsung Stratosphere, also known as the world's first QWERTY keyboard-having device with LTE, head over to the unboxing post posted by yours truly earlier today. To have a closer look at the Motorola DROID RAZR, I recommend you peek at the column Here's why the DROID RAZR is the ideal Android for today's mobile landscape, also written by your humble narrator. Or you could head back to the Motorola DROID RAZR hands-on post for a few more photos if you like.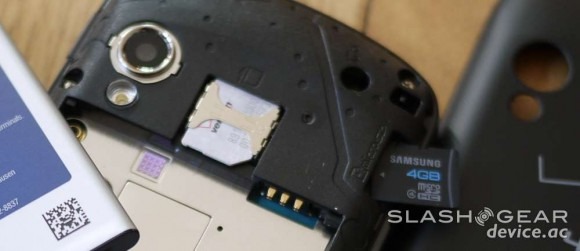 Then take note – the first place the Verizon placed a MICRO LTE SIM card was the Galaxy Tab 10.1 LTE. That was the first device to have the tiniest most cutest LTE card, here we've got the first set of smartphones with the card. What does this mean for you general consumers out there? Not just one whole heck of a lot – save for the small amount of space it saves and the POSSIBLE improvements made to how the SIM affects battery drain. LTE has been notoriously good at tapping directly into the head of a battery and draining its brains out thus far – perhaps we can hope for a better future!