Verizon Motorola DROID Pro, DROID 2 world-edition & tablet tipped incoming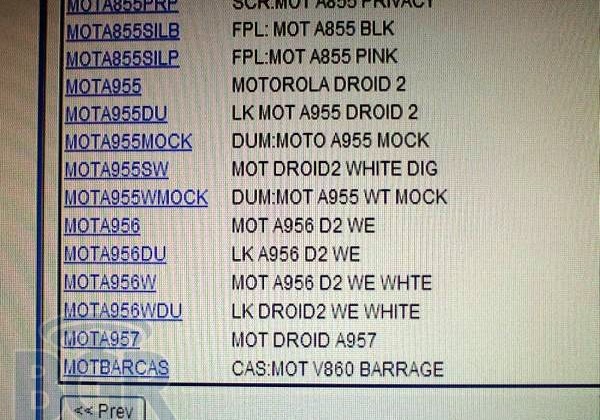 Verizon's upcoming Motorola devices have been further detailed, after one of BGR's sources at the carrier revealed more news on the Motorola DROID Pro – a 4-inch Android smartphone – together with what looks to be a world-edition version of the DROID 2 and either a tablet or a tablet-style large-screen handset.  The DROID Pro has a 1.3GHz processor and is expected to have world-phone capabilities for international use.
Meanwhile, the Motorola A956 is tipped as a travel-friendly version of the DROID 2, presumably keeping the smartphone's QWERTY keyboard and 3.7-inch display but augmenting the CDMA radio with a GSM/UMTS chipset for use abroad.  It's expected to come in both black and white and arrive imminently.
Finally, the Motorola MZ600 is causing some confusion, with it unclear whether it's the company's rumored tablet rival to the iPad or merely a large, MID-style smartphone.  Verizon apparently has 170,000 on order.