Verizon Moto Z release date details set for USA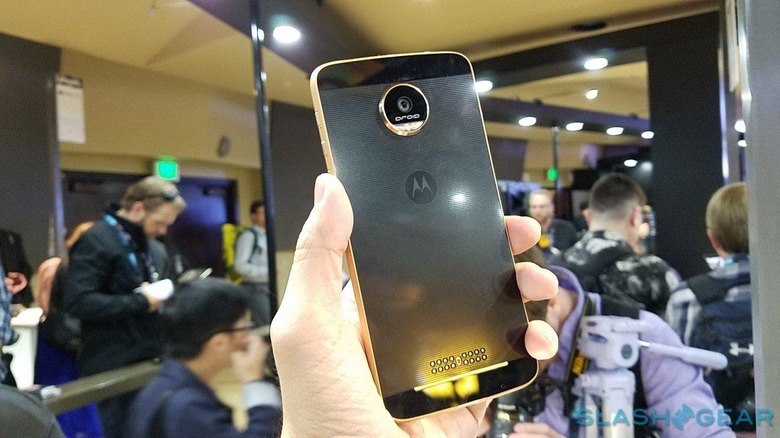 Both the Motorola Moto Z and Moto Z Force will be launching at Verizon this month. These devices will both be branded with Motorola's "Droid Edition" moniker when sold through Verizon – and as of now, they'll only be available through Verizon in the USA. Around the world they'll still have the same name, minus the DROID bit. Verizon will be selling these on pre-order starting on the 21st of July, 2016.
REMEMBER: Moto Z has no headphone jack
In-store date for both the Moto Z Droid Edition and Moto Z Force Droid Edition will be July 28th, 2016. That's not too long from this first announcement, and Motorola is wasting no time getting both devices into the hands of users throughout North America.
The Moto Z Droid Edition will be available for $26 USD per month for 24 months for a total of $624 USD. The Moto Z Force Droid Edition will cost $30 per month for a total of 24 months, ending up costing $720 in all.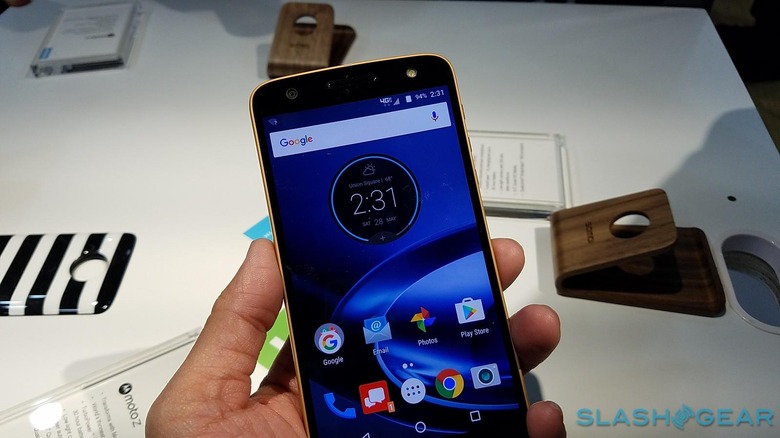 Users will find a wide variety of plug-and-play accessories for this newest set of Motorola phones. Each of these pieces of equipment is what Motorola and Lenovo call a "Moto Mod."
This is just the first wave of Moto Mods, with more planned for the future from a variety of 3rd-party brands.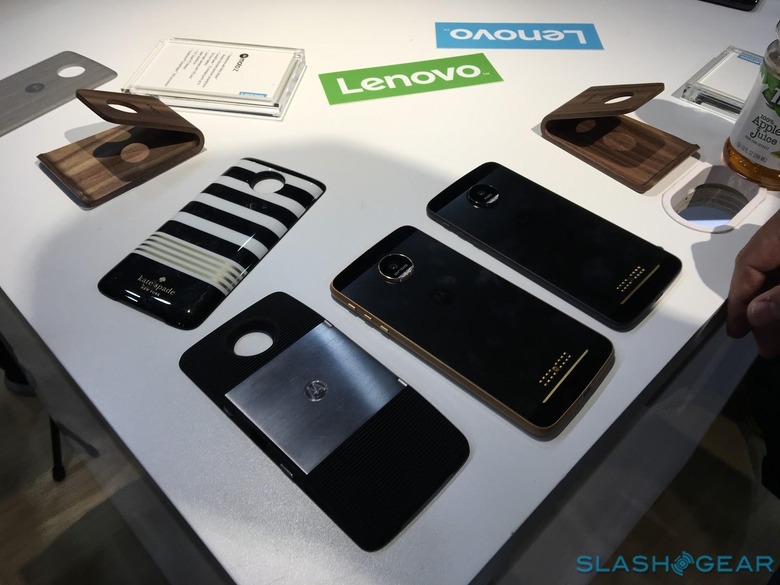 Motorola is also offering up a set of Style Shell units to be used at the back of the Moto Z and Moto Z Force. These Style Shells come in a variety of materials and colors, switched in and out with ease.
Have a peek at our full Moto Z first impressions and hands-on and let us know what you think of the lot!
Also note that the Moto Z unlocked GSM phone will be available through Moto.com alongside both of the DROID editions starting in September "worldwide." The first wave of Moto Mods will be launching soon as well.