Moto Z has no headphone jack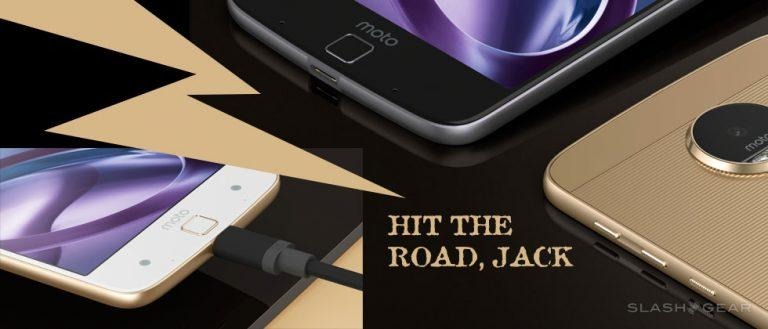 Today Motorola and Lenovo revealed the Moto Z phone, a device without a headphone jack. That's not the primary feature on the smartphone, of course, but for those that use their smartphone's headphone jack every single day of the year, it's a difficult feature to miss. The Moto Z and the Moto Z Droid (as it'll be called with Verizon) will both have the ability to work with Moto Mods – accessories that plug-and-play with the smartphone line.
There'll be a mod that adds a large speaker to the back of the Moto Z. There'll be a mod that turns the phone into a projector. There'll be mods of all sorts. But to make the smartphone thin – 5.2mm thin – the Moto Z has dismissed the headphone jack from the device.
Instead of forgetting the headphone jack altogether, each Moto Z will include a headphone dongle in the box. Of course that'll mean that you'll need to keep track of said dongle if you want to use your traditional headphones, but there it is.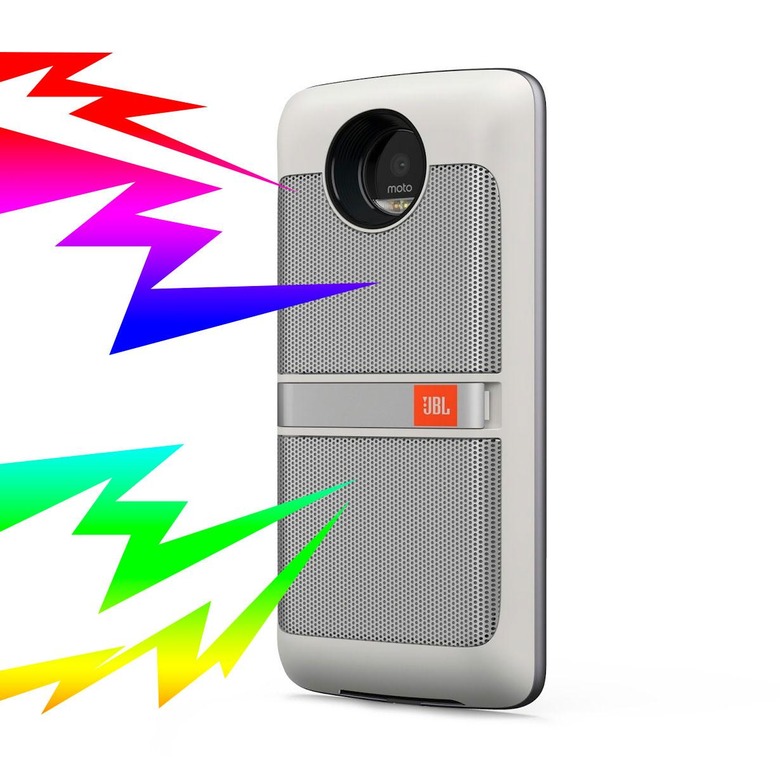 We'll expect Moto Mods to include headphone jacks in the future, as well.
Below you'll see a presentation from Motorola showing off what's going on with the Moto Mods platform. Snap em on – magnetize. Have a peek at our original Moto Z Droid details article to see what this device's backsides are all about.
You'll want to see the Style Shells as well – coming up quick.
In the images you see below you'll get a glimpse of the Moto Z from all angles. Notice the lack of a jack. Also notice how thin the phone is. Also notice how thin, yet robust the device seems.
This isn't a matter of making the device thin for thin's sake – it's a matter of making a device that's thin enough to remain appealingly thick (not necessarily super thin) even when extra bits are added.