Moto Z first impressions and hands-on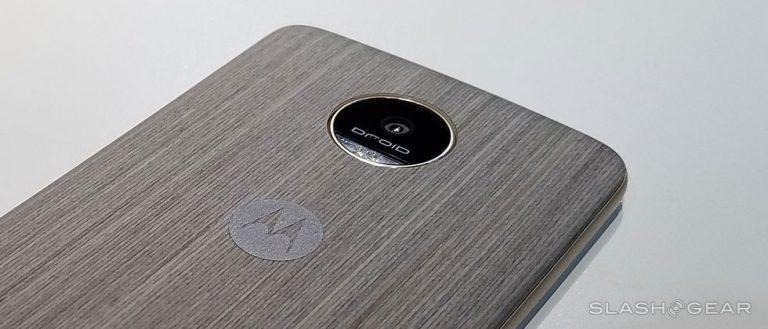 Today we've gotten our hands on the Moto Z Droid Edition and the Moto Z Droid Force Edition of Motorola's newest smartphone platform. The Moto Z family of devices works with what they call Moto Mods. These "Mods" are accessories that attach to the Moto Z smartphone and work in tandem with said smartphones in a variety of ways. Today we're having a look at the Verizon-centric smartphones from this lineup, both with DROID in their name.
The differences between the Force Edition and the non-Force edition of the Moto Z Droid devices are few – but significant. There's a bigger battery on the Force Edition, and you'll find a different color setup available for the Force Edition too.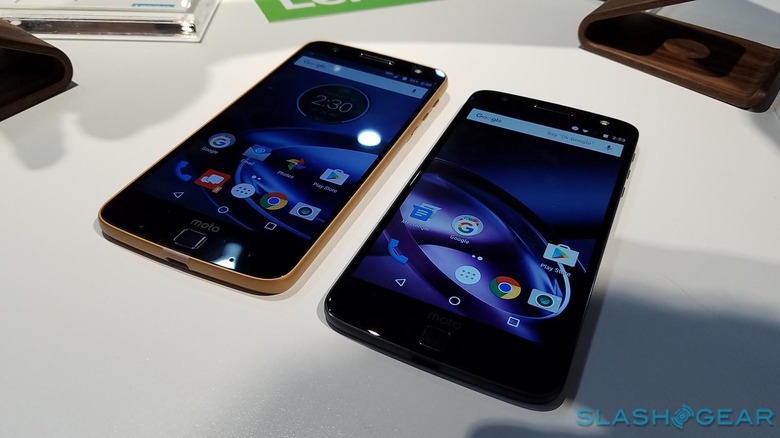 The camera on the Droid Edition is a 13MP camera with optical image stabilization and laser autofocus while the Force Edition has an "industry-leading 21MP camera," with optical image-stabilization, phase detection autofocus (PDAF), and laser autofocus.
These devices are extremely light and thin – though that's not to say that they're not robust. While we'll have to wait and see whether or not they're able to survive the same tests we put last year's DROID through.
Here you'll see up close and personal looks at the Moto Z JBL SoundBoost. You'll also see the Moto Z Kate Space New York Power Pack (Stripes).
There'll be a Dots version available later this year as well.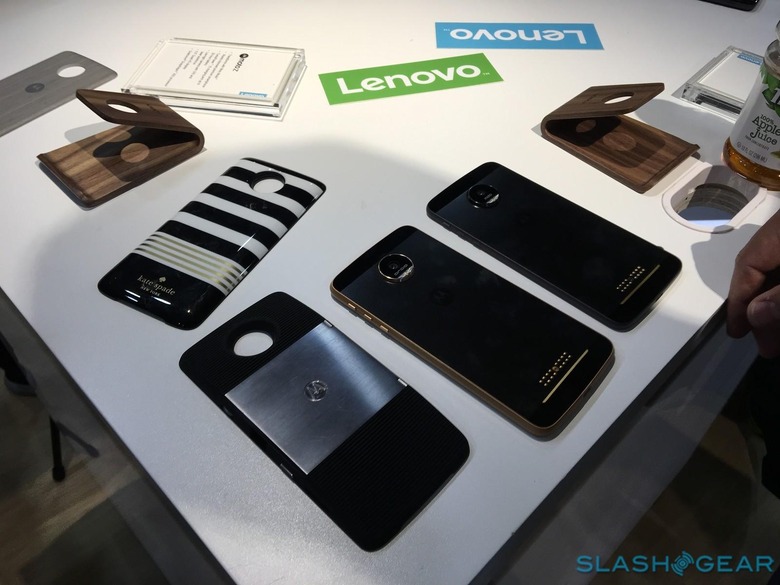 Also in the Moto Mods collection is an Incipio Offgrid Power Pack here that connects with magnets – much like the rest of the collection.
Because of this, we're going to have to do some serious testing with drops and long trips with pockets to see whether or not they hold on through all activities.
What'll be interesting to see later this year is whether or not Motorola will move away from their Moto Maker platform entirely. These Style Shell units – in a variety of colors and materials – make switching far easier than it's been in the past with Motorola phones (sometimes being unable to change out at all).
Now it's all about changing on a whim.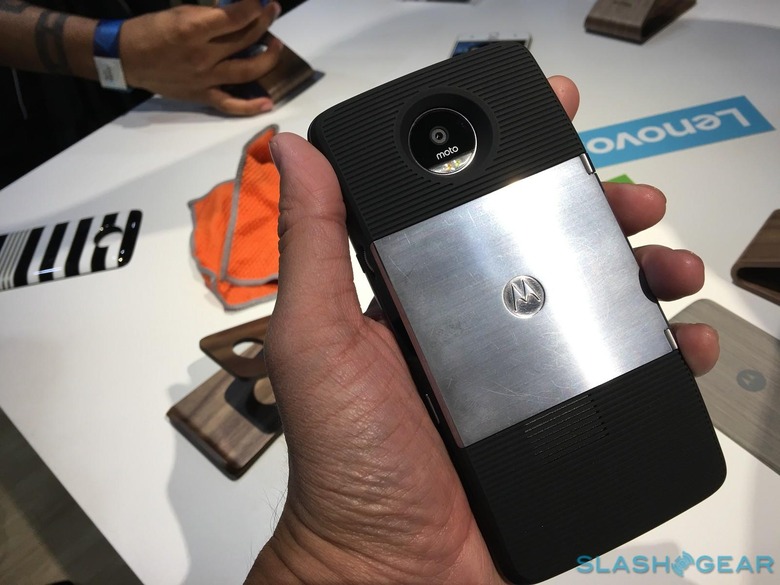 Most interesting of the first wave of Moto Mods is the projector.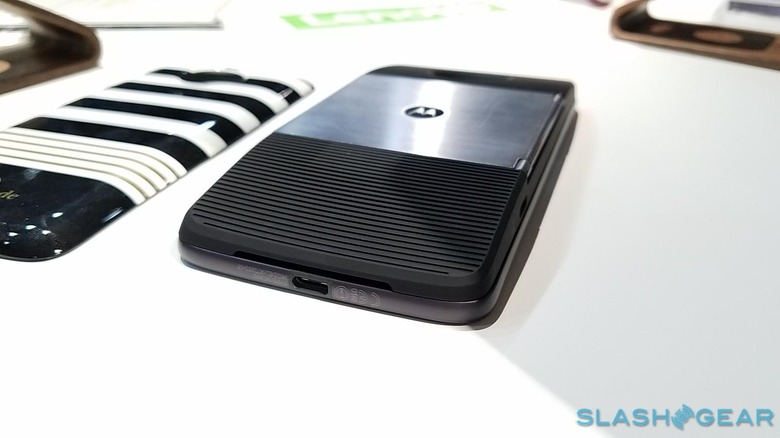 This device is called Moto Z Insta-Share Projector, and it's meant to provide you with the ability to show off your device's display in the dark on a blank wall in a big way.
We don't know the pricing on these accessories yet. They'll be available in the summer of 2016 through Verizon with the phones Moto Z DROID Edition and Moto Z Force DROID Edition, while the Moto Z (unlocked, GSM) will be available through moto.com "and various retailers" this Fall.
The Moto Z will be available "worldwide" in September 2016 with Moto Mods through Motorola.