Verizon Moto G May Have A Prepaid Sting For Some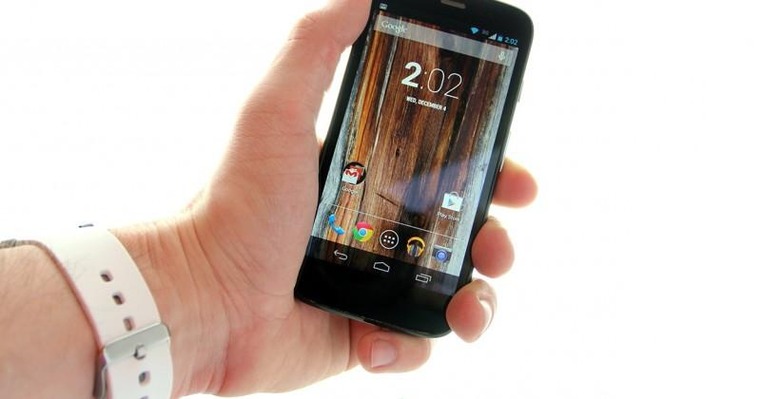 Verizon's rumored $99.99 Moto G may end up significantly undercutting Motorola's own pricing for the smartphone, but little-known conditions around what you can do with the carrier's contract-free handsets could end up dampening enthusiasm. The phone, expected to launch early in the new year, has been suggested by some as a great way to replace an existing contract devices; however, as Android Community points out, Verizon's policies around switching prepaid to postpaid handsets could scupper the plans many have for a low-cost Android upgrade.
In short, while Verizon's prepaid phones don't come with a contract, the carrier does have a way of extracting the subsidized value of them all the same. The carrier's policy is to keep prepaid devices locked to prepaid accounts for the first six months.
That means, if you don't activate the phone on the prepaid account it comes with, you won't be able to use it. Those who had seen the $99.99 deal as a good way to replace an existing postpaid contract device without paying Verizon's official upgrade prices won't be able to do so – at least, not until midway through 2014.
It should probably come as no great surprise: after all, even with Motorola and Google shaving margins down considerably to make the Moto G as cheap to produce and sell as possible, it's still worth more in components than $100. Motorola won't say exactly what it makes on each device sold at $179.99, though analysts calculate a roughly 5-percent margin.
That compares to typical mid-tier device margins of around four times that, suggesting Google and Motorola are stomaching minimal profits in order to cement the Moto G's position and take on cheap best-sellers like Nokia's Lumia 520.
If you're planning to use the Verizon Moto G as an affordable prepaid device then the policy limitations shouldn't be an issue, of course. There's more on the Moto G in our full review.