Verizon Jetpack MiFi 5510L lands Jan 31: LTE sharing for twenty bucks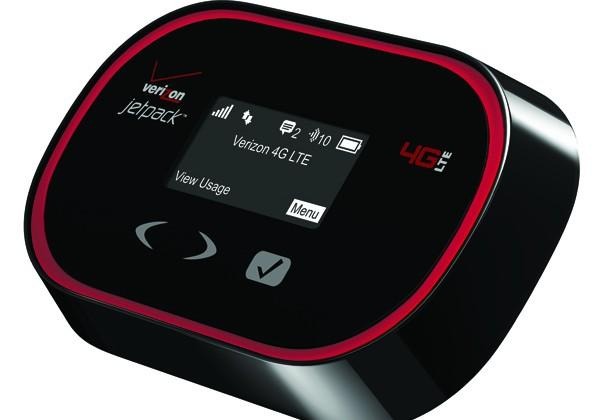 Verizon has updated its mobile hotspot range, adding the Verizon Jetpack 4G LTE MiFi 5510L to its line-up of high-speed mobile data options. The new MiFi, made by Novatel Wireless, will go on sale from Thursday, January 31 through Verizon's online store priced at $19.99 following a $50 mail-in rebate and assuming a new, two-year data plan agreement.
According to Novatel Wireless, the MiFi 5510L will share its 4G connection with up to ten WiFi-tethered devices simultaneously. There's also VPN support, including VPN Pass-through for enterprise users, and SPI Firewall.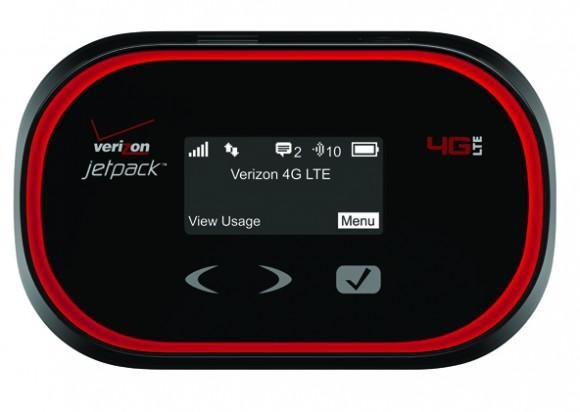 On the front there's a display and touch-sensitive keys, and Novatel Wireless has added in real-time data use tracking so that subscribers can see exactly how much of their LTE allowance they're chewing through. That's particularly useful since the new Jetpack can be used with a Share Everything Plan, tapping into some of your overall data bundle pot.
The 5510L is the latest in a line of Verizon Jetpack-branded models,
most recently the 890L of mid-2012
. Whereas that mobile hotspot version promised up to six hours of active runtime on a single charge, the new Jetpack delivers up to eight hours of continuous use, so Novatel Wireless claims. Update: We missed a MiFi! The last Jetpack was, in fact, Novatel Wireless' 4620LE in November 2012, a battery-boosted follow up to the 4260L. The 4620LE lasted for up to 10hrs of LTE use, rather than the eight of the newest 5510L.