Verizon iPhone: Why do we care?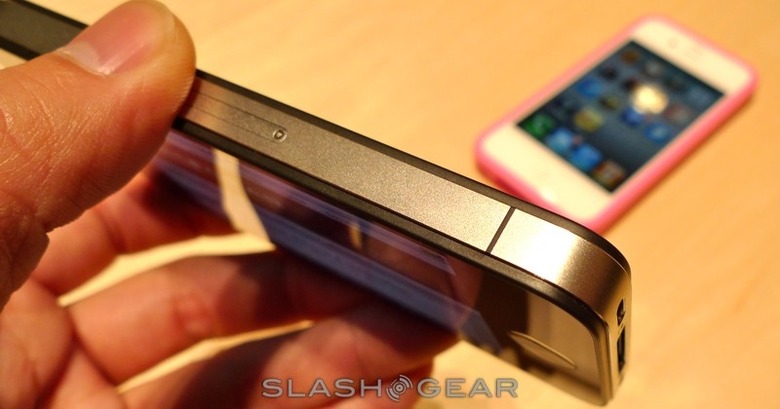 Verizon's got something to show us next Tuesday, and the WSJ says the iPhone is a lock-in for their network. The possibility of Apple's smartphone on Big Red's network has been the stuff of rumors since before the first-gen iPhone even launched back in 2007. There's no denying the amount of interest in a Verizon iPhone; head on after the cut to find out why we should care, as well as some of the issues that still remain unanswered.
AT&T managed a major coup when they clinched not only the first-gen iPhone but exclusivity on the three subsequent versions in the US. Over that period, despite investment in the network, the iPhone's appeal has seen AT&T's wireless capabilities overloaded again and again. Yes, it shows its head particularly during events like CES 2011, when iPhone 4-toting geeks come together and, combined, suck all the juice out of AT&T's base-stations, but network capacity has been an ongoing problem for US subscribers from the very earliest days.
In contrast, Verizon's much-vaunted CDMA network has hovered like some teasing high-ground, off limits to even the iPhone unlocking community thanks to the differences in network technology. For many, the appeal of a Verizon iPhone is the fervent belief that where there once were zero bars for them, now there would be five. No more dropped calls, no more sluggish browsing, no more SMS messages dropping into their inbox five hours late.
It's also a matter of competition. In Europe and Asia, where the iPhone 4 is not a single network exclusive, the usual battle to the bottom line has meant that even Apple's "magical" smartphone isn't safe from discounts and heavy subsidies. In the UK, for instance, you can pick up a "free" iPhone 4 with a new agreement from more than five carriers, each competing for business by throwing in more minutes, more data or more messages.
Now, if the iPhone lands on Verizon next week, it won't quite add up to the same thing. We don't yet know what Verizon is intending in terms of wireless radios; the carrier could switch out the iPhone 4's AT&T support for its own CDMA EVDO Rev.A radio, or it might produce a so-called "Global Phone" with both CDMA for use in North America and GSM/UMTS for use when roaming abroad. The latter seems more likely, given otherwise the Verizon iPhone would be little use for travellers, and global-roaming is certainly the direction the carrier appears to be taking with its high-end smartphone range. Another possibility is LTE, to take advantage of Verizon's fledgling 4G network.
Still, even as a global phone, you couldn't hop between AT&T and Verizon as you can with European carriers. For a start, the AT&T iPhone 4 lacks CDMA support – if you want to switch network, you'll have to buy a whole new iPhone 4 – and we're expecting Verizon to lock down their version so that only their own roaming microSIMs are allowed. That'll be another challenge to the iPhone unlock community, but it remains to be seen which US-compatible 3G bands a Verizon iPhone 4 global phone might support.
Verizon's timing also throws a spanner into the works, given that the fifth-generation iPhone is expected to debut midway through 2011. Apple's yearly refresh of the smartphone has been pretty predictable, but Verizon's model makes it a biannual cycle; will Verizon devotees always be six months behind the GSM version, or will this first Verizon iPhone be refreshed as soon as June or July? If you opt for the Verizon iPhone 4 this week, will you be out in the cold when it comes to the iPhone 5 in a few months time? The carrier is expected to update its early-termination policies to extend the minimum period before a subsidized upgrade to 20 months, which means it could be near the end of 2012 before they're willing to let you switch to whatever updated version Apple has rolled out.
For those currently struggling to make a call or send a message, but unwilling to give up their iPhone's usability, the strength of Verizon's network may still provide enough appeal to override such concerns. Analysts vary in their predictions of what impact on AT&T's business a Verizon iPhone might have, but the GSM carrier has undoubtedly been doing its best not only to lock in as many new customers as possible – the half-price iPhone 3GS, for instance – while outing a comprehensive new smartphone range based on Google's Android platform this past week. The Motorola ATRIX 4G, Samsung Infuse 4G and HTC Inspire 4G all have strengths above and beyond the current iPhone 4, not least their support for AT&T's HSPA+ network. Expect just as much push to popularize those handsets as AT&T has been doing with the iPhone, as the carrier attempts to reduce its reliance on Apple's handset.
SlashGear will be at Verizon's event – along with, if you believe the rumors, Apple CEO Steve Jobs – on Tuesday, January 11 2011, so join us then for all the details as they're announced!