AT&T Samsung Infuse 4G gets official: 1.2GHz, 4.5 Super AMOLED Plus, HSPA+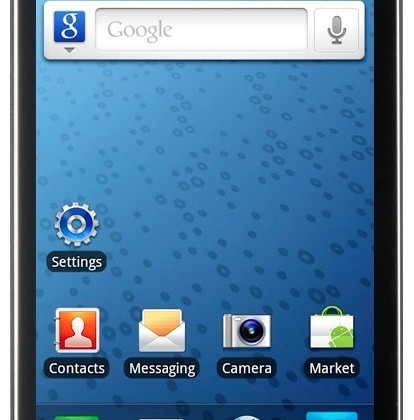 AT&T has officially announced the Samsung Infuse 4G, the first phone to use its "4G" HSPA+ network and the first to debut Samsung's Super AMOLED Plus screen technology. The Infuse 4G has a huge 4.5-inch touchscreen and runs Android 2.2 and Samsung's TouchWiz on a 1.2GHz Hummingbird processor.
On the back there's an 8-megapixel camera while a 1.3-megapixel camera on the front does video call duty. It's a slim device, despite the screen size, with AT&T describing the Infuse 4G as being the carrier's slimmest handset.
We don't know a huge amount about Super AMOLED Plus, beyond Samsung saying it increases the number of sub-pixels for more detail and better outdoor visibility. The AT&T Samsung Infuse 4G is expected to arrive later in 2011.