Verizon Innovation Center Reboots: Inside The 4G Foundry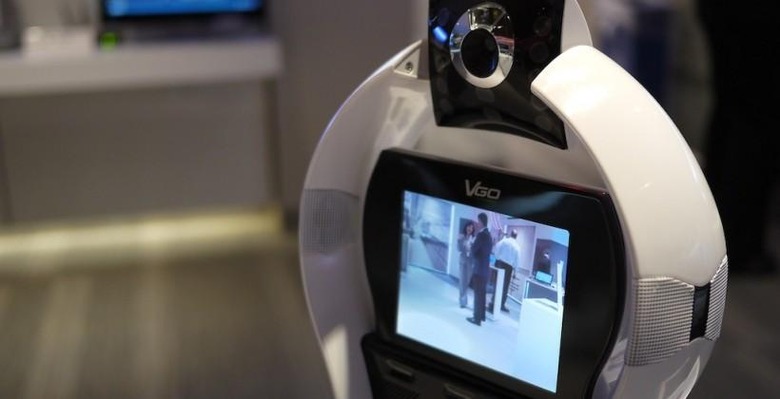 Smartphones and tablets aren't the only wireless devices talking on today's networks, and Verizon isn't leaving it to chance that the internet of things speak via its 4G coverage rather than on rival operators. The carrier has relaunched its Verizon Innovation Center in San Francisco, a hub for not only promoting its LTE technology but engaging with third-party companies wanting help getting gadgets online, tested, validated, and brought to market. We took a tour behind the scenes to find out what Verizon is offering above and beyond the latest iPhone or Galaxy.
"It's certainly not a money-making operation for Verizon" executive vice president and Verizon chief technology officer Tom Melone insisted from the outset. "There's no fee for our partners to take part here. What innovation our partners bring, stays with our partners."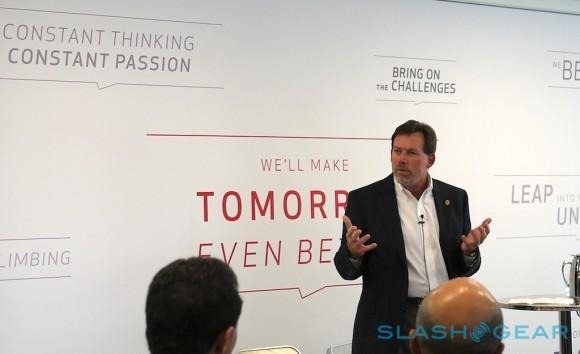 Instead, the value for Verizon is building its partnerships rather than its patent portfolio. The carrier's two centers – one in San Francisco, founded with network partners Qualcomm and Cisco, and another in Boston, partnering with Alcatel Lucent and Ericsson – were founded to make sure that, just as Verizon was pumping money into the expensive LTE network roll-out, there'd be devices to actually make use of it.
"It really started five years ago, when we made the decision to go with LTE" Melone explained. In the half-decade since, Verizon now covers almost 290m people across the US with LTE, and over 60-percent of its total wireless broadband traffic is carried over LTE connections. So far, Melone tells us, there are over 300 companies engaging with the innovation center, with over a dozen products in the market today and over 100 more in the pipeline.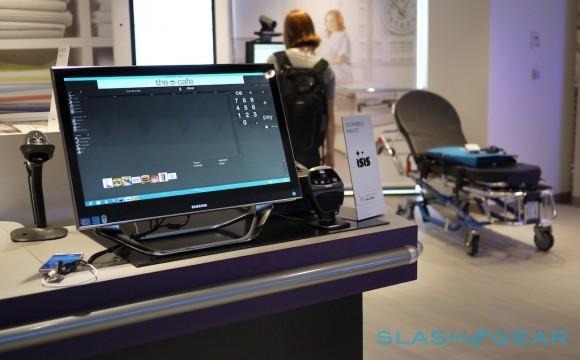 One such product is Intwine Connect, which plans to use Verizon's data backbone as the pipe through which its air quality monitoring system communicates. The nondescript black box hides a cluster of sensors, ranging from the sort of carbon monoxide and smoke detectors you'd find in Nest's new Nest Protect, but on through radon, particulates, and other airborne gases, sensitive to parts-per-million.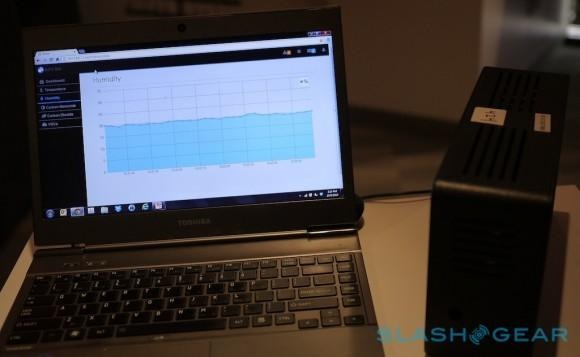 The goal, co-founder Dave Martin explained to us, was to bring commercial-level monitoring technology down to consumer level prices, thanks to off-the-shelf sensors and some cloud cleverness. Whereas the sort of air quality tracking Intwine Connect's system can offer might regularly cost many thousands of dollars, the company plans to offer its first device for "several hundred" instead. Prototypes are headed into research installations in the homes of US veterans, where for a two year project they'll first monitor the impact of air quality on health, and then actively try to control it by tying the system in to fans, ventilation systems, and other HVAC equipment.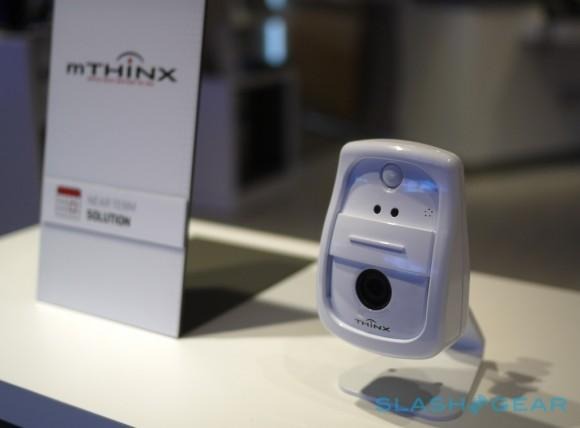 Verizon's help, Martin said, has been in supporting the company as it explores what niche it will focus on: whether just the consumer smart home market, or the healthcare market, or – as is looking most likely – some combination of the two. Next up is a more modular system, perhaps with a central Intwine Connect monitoring hub into which multiple individual sensors spread around the home could feed.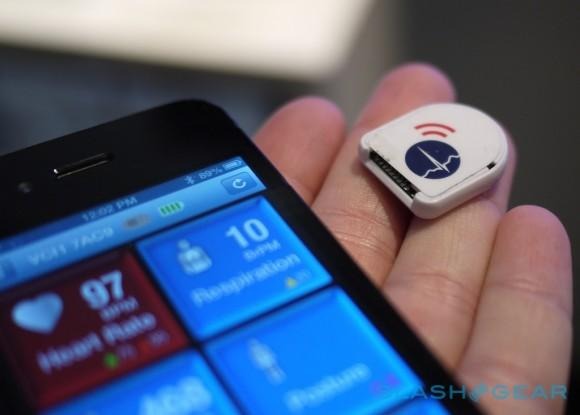 Intwine Connect – like Vital Connect and Wi-MM – is now almost ready to hit the market, something all three companies claim wouldn't be the case without Verizon's assistance. For the carrier, Melone argues, opening up a dialog about how 4G would be used just made common sense. "Quite frankly there were a lot of folks who were saying "they're going too early, the technology's not ready"" the CTO admitted. "But we knew we could do it, but we needed an ecosystem to evolve with us. It wasn't just about building the network, it was building the devices and the momentum to build along with it."