Verizon Galaxy Nexus Reaches End Of Life With Galaxy S III And DROID RAZR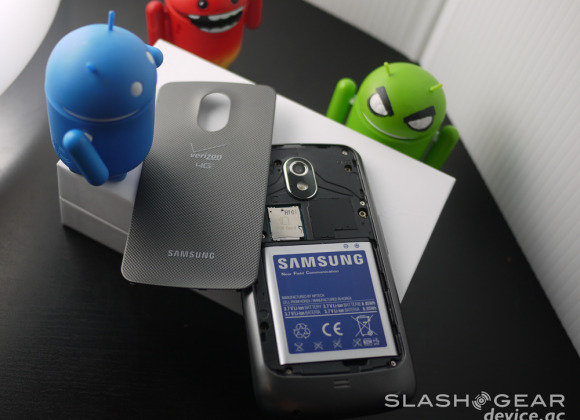 This week there've been a couple reports of Verizon hitting the End of Life marker for a variety of phones working with their 4G LTE network, this including (for starters) the Samsung Galaxy Nexus, Galaxy S III (32GB), and original DROID RAZR. When an official End of Life notification hits Verizon, this means that any devices tagged with said notification will no longer be shipped to retail locations and the carrier will be winding down advertisements for said devices as well. While this isn't a definitive marker for Verizon's end-of-service for software updates, End of Life is often indicative of lowered priority for the devices listed from that point forward.
The full list of discontinued devices comes from Android Community on a couple of counts, one list from a Verizon employee also having been passed to Android Police including Android smartphones, a BlackBerry smartphone, a Windows Phone 7 phone(!), and a set of modems from Novatel and Pantech. This set of devices is as follows, with each of these machines retiring either immediately or very, very soon.
BlackBerry Curve 9370 is retired with final shipments already out now.
HTC Trophy is retired with final shipments coming by the end of January.
LG Lucid will retire on 2/15 with final shipments arriving inside February.
Motorola DROID 4 is retired with final shipments coming February.
Motorola DROID RAZR (16GB) is retired with all shipments out now.
Samsung Galaxy S III (32GB edition, all colors) is retired with all shipments shipped.
Novatel USB551L 4G Modem retires March 1st with final shipments through the month.
Pantech UML290-G 4G Modem is retired with final shipments all complete, a replacement set to arrive inside the first quarter of 2013.
Samsung Galaxy Nexus is retired with final shipments shipped.
If you're thinking of purchasing any of the devices listed above, you may want to check for sale prices or simply wait until your local retailer is nearly out of stock – you never know when a super sale price might pop up for you. Be sure to keep in mind that software updates for a device are much more rare after the hardware has reached its "EOL", and we'll not likely see any software beyond Android 4.2(?) Jelly Bean from Verizon for the Galaxy Nexus.
Have a peek at Cyanogenmod 10 for updates to your software after your carrier has stopped sending updates to you, but remember that you're in the hacker universe after that. Also note that we're now in an environment where unlocking your smartphone is illegal and hacking is still considered quite evil. Good luck with the future!