Verizon cut Samsung Pay from Galaxy S7 and S7 Edge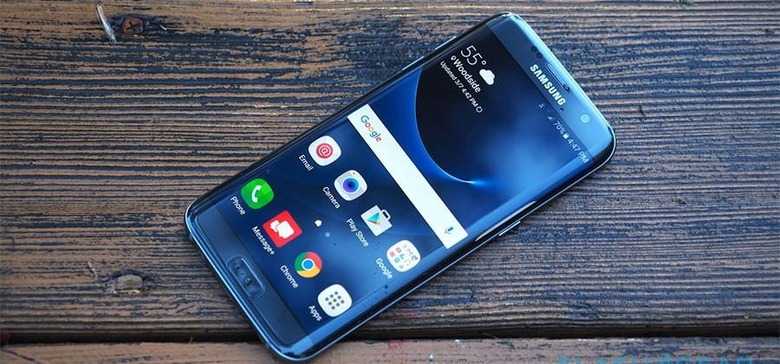 If your preferred carrier is Verizon and you have your heart set on owning a new Galaxy S7 or S7 Edge smartphone, one bit of Samsung tech is missing from the Verizon versions of both devices. Reports indicate that Verizon forced Samsung to remove Samsung Pay from its versions of both smartphones before it would allow them to be sold via its stores. As for why Verizon would force Samsung to remove Samsung Pay, it could be related to the fact that Verizon is a partner in Android Pay. UPDATE: Verizon responds (below).UPDATE: Verizon suggests the following – "Verizon's Samsung Galaxy S7 and S7 edge devices are compatible with the Samsung Pay app, which Samsung will make available on the Google Play Store soon."
No official reasons for the elimination of Samsung Pay have been offered, but speculation points to Samsung being unwilling to share revenue with Verizon earned with Samsung Pay. If you want Samsung Pay, you can reportedly side load the app onto the Verizon devices. Currently the official Samsung Pay app isn't available on the Play Store or Galaxy Apps for the Verizon devices.
Rumors point to the Samsung Pay app being offered starting March 11 on the Play Store and/or Galaxy Apps as part of a new Samsung Pay promotion that is launching. Exactly why Verizon forced the removal of Samsung Pay from the device is unknown. Verizon confirmed that it would support Samsung Pay in early October 2015. Samsung Pay then launched on Verizon devices in late October.
At that time, the app was available to download on the Google Play store. Perhaps Verizon expected to sell lots of the new Samsung devices and wanted some time to get buyers hooked on Android Pay before offering Samsung Pay. Samsung Pay currently covers 70% of the US card market after landing a deal with Wells Fargo earlier this month.
SOURCE: Android Police