Verizon confirms Samsung Pay support is on the way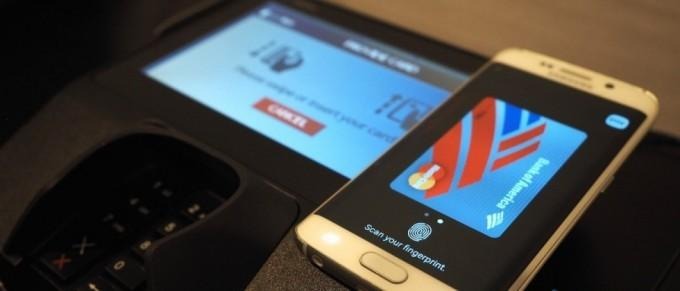 Good news for Samsung Galaxy S6 and Note 5 owners on Verizon frustrated by the carrier's lack of supporting Samsung Pay: those customers will soon be able to use the new mobile payment system. Unfortunately, Verizon didn't give any specific timeframe the feature will be available, instead simply posting on Twitter that Samsung Pay would be coming in a "future software update."
Verizon did at least clarify that mobile payments would be possible on all the phones Samsung Pay is supported on, namely the Galaxy S6, Galaxy S6 Edge, Galaxy S6 Edge+ and Galaxy Note 5. Following an initial roll-out in Samsung's home country of South Korea, Samsung Pay made its US debut on September 28th, and was available to users on the three other major carriers, AT&T, T-Mobile, and Sprint.
It's nice that Verizon has come out and said that Samsung Pay is coming, as many users have voice frustration over not having the choice to try it themselves. This news comes after Samsung Pay's co-GM Will Graylin himself tweeted last week that the payment system should be coming to Verizon in the next few weeks.
Prior to this official confirmation of Samsung Pay support, Verizon had only said it was "evaluating" the service. Some had suggested that the carrier had preferred to solely promote Android Pay, but it seems that's no longer the case.
SOURCE Verizon/Twitter