Samsung Pay rolls out across the US today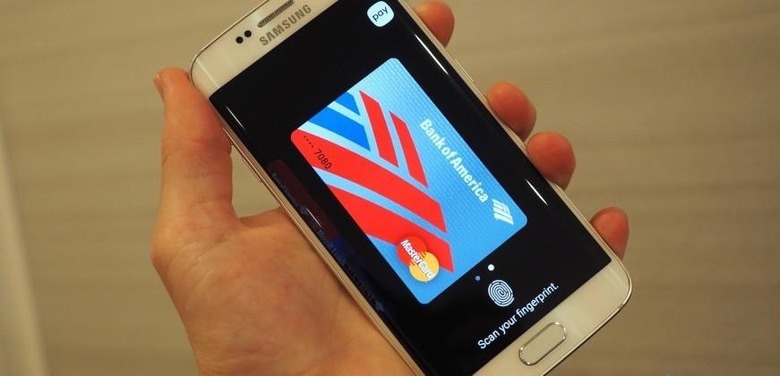 Following a US beta program and full debut in Samsung's native country South Korea, mobile payment system Samsung Pay is now live in the US. The feature aims to rival similar mobile payment tech like Apple Pay and Android Pay, but in addition to the expected NFC-capable payments, Samsung Pay can also be used at sale terminals that accept magnetic stripe cards. Because of this Samsung's solution can already be used at a wide range of merchants across the country.
The one real downside to Samsung Pay at this point is that it's limited to Samsung's latest devices: the Galaxy S6, S6 Edge, S6 Edge+ and Note 5. Even if you have one of these phones, there are also limits to card types and carriers. Verizon is not among the four largest US carriers to support Samsung Pay, so it's limited to users on AT&T, Sprint, or T-Mobile, in addition to the smaller network US Cellular.
As of now, Samsung Pay is compatible with Visa, MasterCard, and American Express cards, but they need to be issued from large banks or financial institutions, such as Citi, US Bank, or Bank of America. However, even with all these conditions, Samsung says it's enough for Samsung Pay to already be accepted at 90% of the US's retail locations.
Similar to Apple Pay, making a NFC-based payment with Samsung Pay is as simple as swiping to which payment card to use and then pressing their finger to the fingerprint reader. Even if a payment terminal doesn't have NFC, Samsung Pay devices can still use the tap-to-pay method since it can communicate with those that accept magnetic card swipes.
SOURCE Samsung