With Wells Fargo, Samsung Pay now covers 70% of US card market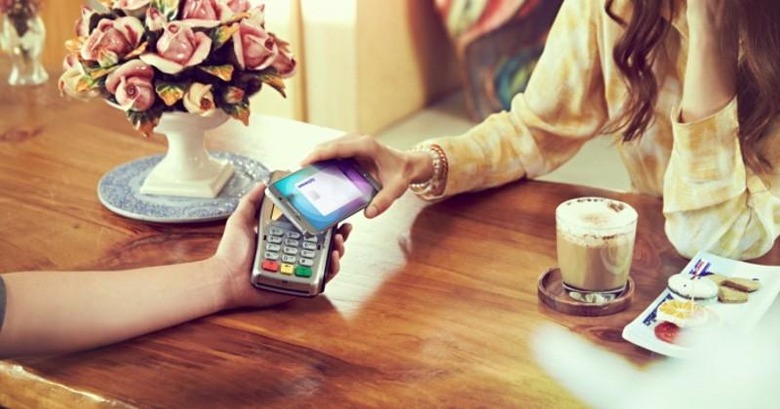 While Apple Pay still holds majority of the mobile payment market, thanks to the huge clout of Apple's brand, a recent study claims that Samsung Pay is actually gaining ground. This latest news could perhaps help close that gap even more. Samsung has announced that it has closed a deal with Wells Fargo to support Samsung Pay. In effect, Samsung's mobile payment system will be supported by 70 banks and credit card unions across the country, claimed to cover almost three quarters of the US' credit and debit card market.
At MWC 2016, Samsung boasted that Samsung Pay already has 5 million registered users, accumulating 500 million dollars worth of transactions in just six months and in South Korea and the US alone. Those are might big numbers but still probably dwarfed by Apple Pay's stats. Wells Fargo is one of the top five, third or fourth depending on who and when you ask, banks in the US, so this announcement is quite the big deal for Samsung. In fact, Samsung Pay is now supported in four of the top five 5 banks, leaving just Goldman Sachs out of the party. Apple Pay is supported on all five.
Part of Samsung Pay's appeal is its compatibility with both NFC-based and traditional MST-based terminals. While both Samsung Pay and Apple Pay offer practically similar features in terms of ease of use and security, Samsung Pay ups the ante by incorporating technology that supports MST technology, though that advantage really only applies to the more recent flagships that include the hardware for it.
That said, Apple Pay still beats Samsung Pay in terms of geographical coverage. At this point, Samsung only covers South Korea and the US while Apple Pay is directly available in the US, the UK, and, most recently, China, plus Canada and Australia via American Express. Both companies have also announced their plans to expand to more countries throughout 2016, making it basically a race to see who gets to which countries first.
SOURCE: Samsung