Uplinq Daily Show On Qualcomm LIVE! Cali Lewis Interviews SlashGear's Vincent Nguyen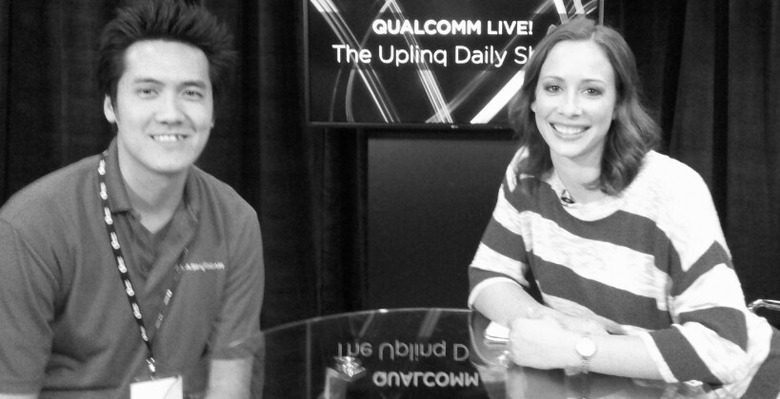 SlashGear's very own Vincent Nguyen has been busy reporting live from Qualcomm's Uplinq 2011 conference. He's been keeping us on top of the latest developments there spanning a wide range of topics including gaming optimization, augmented reality, NFC, cloud data, 4G, and much much more. He also managed time to do an interview with Cali Lewis. Check out the video after the cut.
Uplinq 2011 is a two-day event hosted by Qualcomm in San Diego. Yesterday, we covered the first keynote, which discussed the topics of 3D, peer-to-peer gaming, and augmented reality. A new Snapdragon "Game Pack" was also revealed as part of Qualcomm's plans to support developers in optimizing games for its processors.
A keynote by HTC touched upon NFC technology, cloud data, and 4G, with Nokia's CEO Stephen Elop later taking the stage to outline five basic points for success. Various other demoes took place including HTC EVO 3D video recording and playback and HD games on the ASUS Eee Pad MeMO.