Unlocked Xperia Z3, Xperia Z3 Tablet Compact now available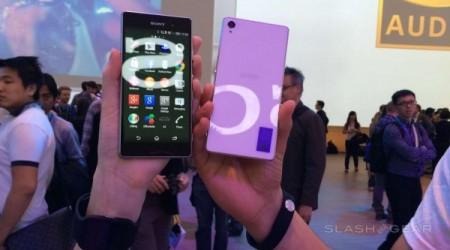 Holidays are fast approaching but not everyone has had their wares all out yet. Just in time for that favorable shopping period, Sony has made the Xperia Z3 Tablet Compact and the Xperia Z3, the latter arriving unlocked, available in the US from its own e-store. With the Xperia Z3 Compact, which launched similarly in the US just a month ago, Sony's new Xperia Z3 family is finally complete, giving fans in the country their choice of waterproof entertainment and productivity device to keep them warm this season.
The Xperia Z3 is, of course, Sony's late 2014 flagship, putting the company's best foot forward in the Android smartphone contest. It is powered by a 2.5 GHz Snapdragon 801 and has 3 GB of RAM and 16 GB of storage, which can be supplemented by a microSD Card up to 128 GB in capacity. The screen, unfortunately, isn't much of an upgrade, sporting a 5.2-inch 1920x1080 Full HD display, though it does boast of the same TRILUMINOS and BRAVIA tech as its predecessors. The 3,100 mAh is much hyped to last 2 days on a single full charge. And, of course, there's a 20.7 megapixel rear camera complemented by Sony's suite of fun photography apps.
If the Xperia Z3 Compact is a bite-sized flagship, then the Xperia Z3 Tablet Compact is an overgrown one. Powered by the same Qualcomm Snapdragon 805 CPU, this tablet has a larger 8-inch screen but has the same Full HD resolution, but 1920x1200 this time, and, of course, same Sony display technologies. RAM is at the same 3 GB but internal storage is doubled at 32 GB, still with a microSD card slot. Battery is naturally a larger 4,500 mAh but the camera might leave some wanting, sporting only 8.1 megapixels on the back.
Being part of the same family, these two have some traits in common as well. There is the IP65/IP68 dust and water proofing that Sony has been boasting of since its Xperia Z1 debuted. And even with a lower camera spec, both smartphones and tablet enjoy the same camera software features designed for fun and profit. Sony has also taken a more gaming-oriented bent for this generation, introducing the new PS4 Remote Play connection that bridges its mobile devices and its current gen gaming console.
The Xperia Z3 Tablet Compact is marked with a $499.99 price tag and comes in a WiFi-only version. Being unlocked, the Xperia Z3 comes with a full price of $679.99 and comes in four color options of Black, White, Silver Green, and Copper. The smartphone supports LTE bands but only AT&T, T-Mobile, and other GSM networks are supported, leaving those on Verizon out of the party. Then again, they do have their own Xperia Z3v and their own carrier-locked version so they can hold their own party separately.