Sony Xperia Z3 arrives at T-Mobile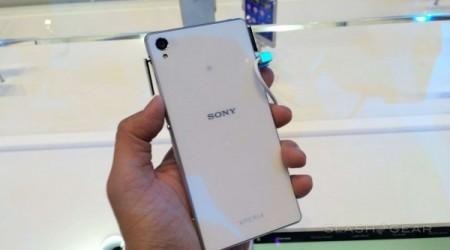 Earlier this month T-Mobile revealed that the Sony Xperia Z3 smartphone would be arriving on its shelves October 29, and as promised the handset went live on the carrier's site yesterday. As with most phones, subscribers have the option to buy it outright from the carrier or shell out in piecemeal fashion via monthly payments (for those who qualify). In case you missed it, we got our hands on Sony's sleek smartphone back in September, detailing all it has to offer alongside a large gallery of the device.
As with Sony's related handsets, the Xperia Z3 is a beautiful device with more than a couple notable features. Specifically, the smartphone boasts a 20.7-megapixel rear camera, which eclipses most mobile offerings. This is joined by a lesser front-facing camera and the ability to record in up to 4k resolution.
There's a 5.2-inch display with Full HD resolution, as well as waterproof construction able to handle more than sprinkles of rain. The battery has a generous 3100mAh capacity, which is said to offer up to two days of run time on a single charge. There's 4G LTE support, as well as WiFi Calling for T-Mobile subscribers who prefer it.
Other notable features include GPS, a quad-core 2.5GHz processor alongside 3GB of RAM and 32GB of storage, and Android 4.4. For PlayStation 4 owners, the handset also brings PS4 Remote Play support with it. The phone is priced at $630 USD for those who buy it outright, or for $26.25 monthly for 24 months.
SOURCE: T-Mobile