Sony Xperia Z3 Compact released in USA without carriers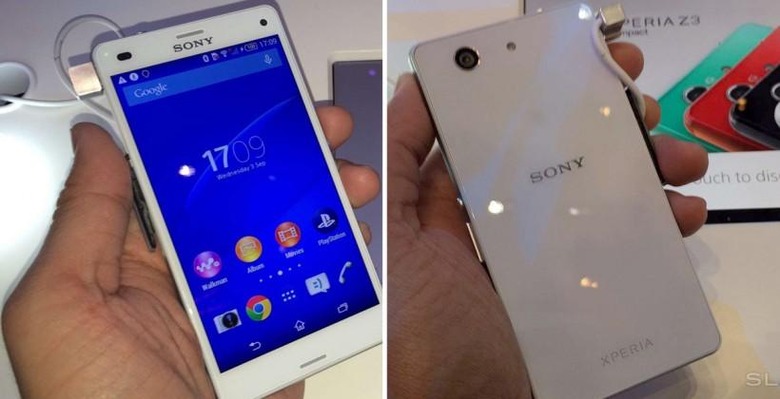 This week the folks at Sony have decided to go big with the Sony Xperia Z3 Compact – but not quite so big as to released the device with a carrier in the USA. This machine is very, very similar to its larger brother, the Z3, but here comes with a smaller display and off-contract pricing. You CAN purchase the larger off-contract, but both T-Mobile and Verizon would rather hook you in. The Z3 Compact is (thus far) only offered through Sony directly, with one price – sort of.
The Sony Xperia Z3 Compact is being released in Black, White, Red, and Green. If you purchase the white, you'll also get a white front, while the other three color combinations have black fronts. This device works with the following specifications:
Display: 4.6-inch IPS LCD at 720 x 1280 (319 PPI)
Processor: Qualcomm MSM8974AC Snapdragon 801, Quad-core 2.5 GHz Krait 400, Adreno 330, w/ 2GB RAM
Data Storage: 16GB internal, microSD for 128GB more
Camera: 20.7 MP with 4K video, single LED flash
Special Features: IP65/68 waterproof, submerged up to 30 minutes and under 1.5m of freshwater, PS4 Remote Play
Be sure to take a peek at our Sony Xperia Z3 Compact hands-on for some of our first impressions. Spoiler – it's awesome. It's everything you'd want in a top-tier smartphone, but here in a smaller package. Missing the convenience of one-handed use with your massive modern smartphone? Get back to tiny.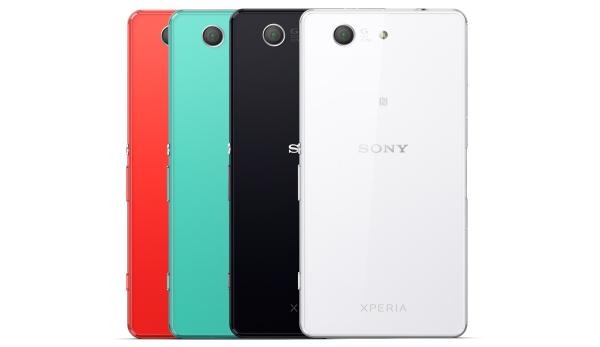 The Sony Xperia Z3 Compact will cost you $529.99 outright, without contract here in the United States direct through Sony. If you use a Student Discount you'll get a cool 10% discount, that coming in at $477 USD – or if you sign up for a Sony Mobile Capital One card you can get another $100 off – but be sure to check for strings.