UMID M1 import hits $750 for non-3G XP MID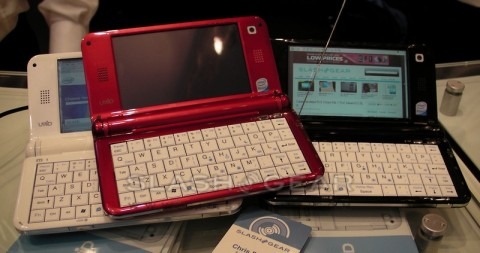 We've a definite soft-spot for the UMID M1 here at SlashGear, but with the company themselves dragging their feet on official US and European sales, and import prices riding ever higher, it's hard to see the clamshell MID ever finding its niche.  Australian-based importer Justek have tweaked the pricing on the non-HSDPA version of the M1, but for US customers it's still in excess of $660.
The re-pricing comes after UMID adjusted their spec levels, cutting out XP altogether and sticking to a Linux OS.  Justek will install Windows XP on the M1 (the supposedly reduced-availability white model, in fact) but that will cost an extra $155 AUD ($110) on top of the $930 AUD ($661) of the basic 1.33GHz Atom/512MB RAM/16GB SSD MID.
That's a total in excess of $750 for a non-3G MID, which many will struggle to justify against cheaper ultraportables and netbooks.  There'll obviously be some for whom the M1's compact dimensions are worth the premium, but we wonder if that market is sufficient for UMID to survive long enough to make the rumored M2.
[via Pocketables]