Ultimate Ears Roll 2 Review - Louder, longer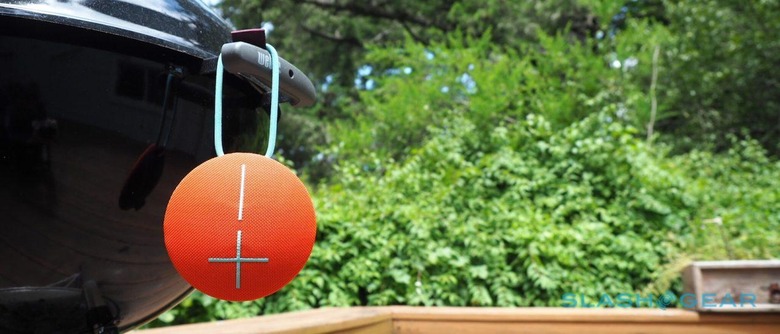 In a world of square or cylindrical Bluetooth speakers, Ultimate Ears' circular Roll 2 stands out, freshly updated for 2016 for music-lovers on the move. The form-factor is the same, a saucer-sized disk of tough fabric and rubber with a handy bungee cord loop on the back, it's still waterproof to IPX7, and so is the price, $99.99. Inside, therefore, are where the main changes have happened.
First off, Roll 2 is more powerful. UE says 15-percent than before, though personally I found it was clarity at higher volumes where I noticed the difference the most.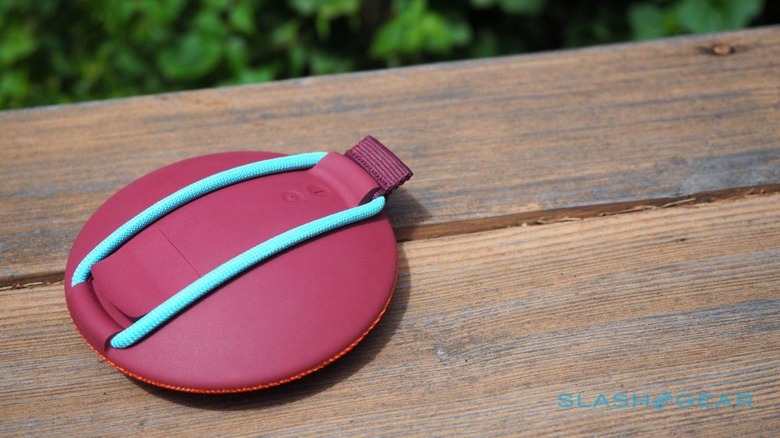 As before, you can pair together two Roll 2 units for a broader sound stage – unfortunately I only had one to test, so couldn't try this out – while battery life sticks at nine hours.
The other big change is in range. The original Roll could go up to 65 feet from whatever Bluetooth A2DP source it was connected to; the Roll 2 increases that to 100 feet.
Obviously, that's a best-case figure with the assumption that there's nothing in-between your phone or tablet and your Roll 2.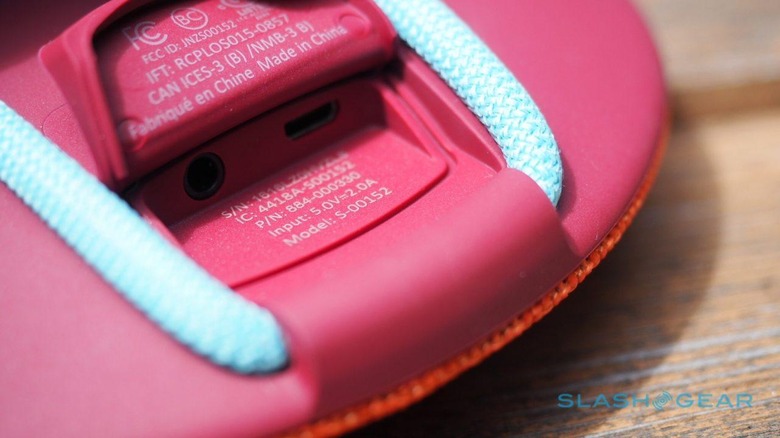 If your source doesn't have a Bluetooth radio you can still plug in via the old-school 3.5mm aux-in, which is next to the microUSB charging port under a rubber flap. Cleverly, both ports are still waterproof themselves, so even if you've not closed the flap all the way you don't need to worry about getting them wet.
It's not to say there are no external differences. UE has a couple new color schemes this time: the purple Sugar Plum, grey/black Volcano, and blue Atmosphere have stuck around, but there's now Habanero and Tropical Anime as more colorful options.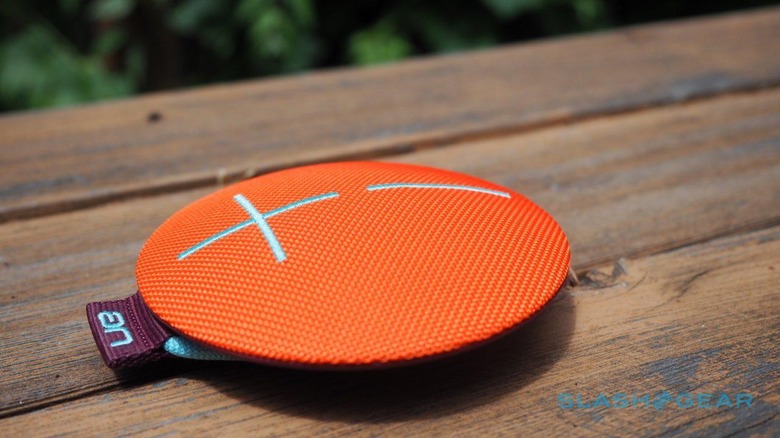 This time around, UE is including the "Floatie" inflatable ring in the box with every Roll 2. The pool and tub-friendly accessory – which you blow up and then the Roll 2 perches on top, making up for the fact that the speaker itself doesn't naturally float – was such a hit first time around, UE decided to include it as standard.
While it's a neat gimmick, I still think the bungee cord is the best part of UE's design. As well as working as a hook for a door handle or similar, so that you can easily hang the Roll 2 up out of the way, you can use it to strap the speaker to various objects: the handlebars of a bike or an umbrella stand out by the pool, for instance.
Since the original Roll was launched, of course, we've seen some interesting competition arrive from Amazon. The Tap speaker looks more like Roll 2's cylindrical Boom siblings, but inside there's WiFi for hooking up to internet radio stations and Amazon's Alexa virtual assistant.
Right now, Amazon Tap has a fair few rough edges remaining: it's not waterproof, it doesn't sound as good as Roll 2, it's more expensive, and unlike the original Echo there's not always-on listening so you can wake Alexa from across the room.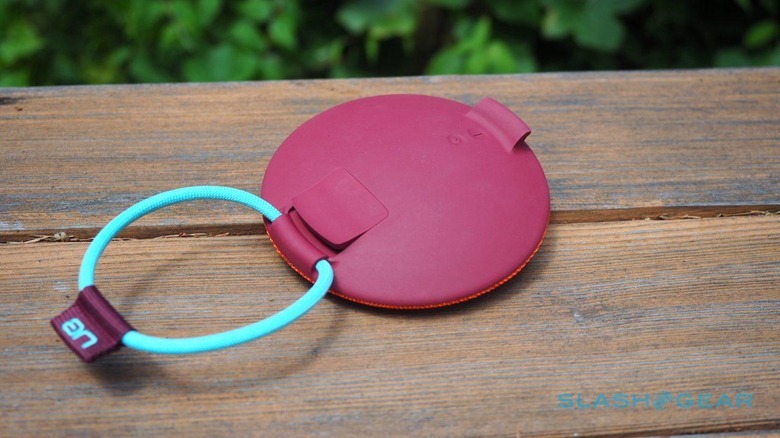 Nonetheless, it's definitely a sign of where the portable speaker market is moving, and UE may have to raise its game next time around versus what is, for 2016, a fairly incremental update.
When you're starting out with a solid product, though, incremental can be okay, and the Roll 2 earns its place in my bag by virtue of its ruggedness, its ease of use, and the decent sound it produces.