Ultimate Ears Roll Review - A kooky Bluetooth speaker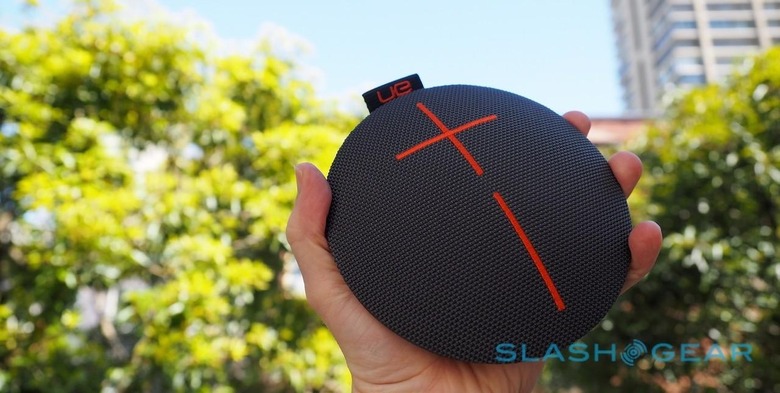 The world is not short on Bluetooth speakers, but Ultimate Ears believes it's risen to the challenge with the new UE Roll. Smaller – not to mention circular – sibling to the UE Boom and Mega Boom, its boldly embroidered front and bungee-cord toting back may conspire to look casual, but there's some serious thought behind it. I summoned my most enthusiastic playlist and took a listen.
UE offered its first speaker two years ago, the cylindrical Boom, and followed that this past January with the Mega Boom, a larger, louder, and longer-running version. The $99.99 UE Roll may look decidedly different – like a squat little flying saucer rather than a fabric-clad column – but much of what made the Boom pair appealing has been carried over.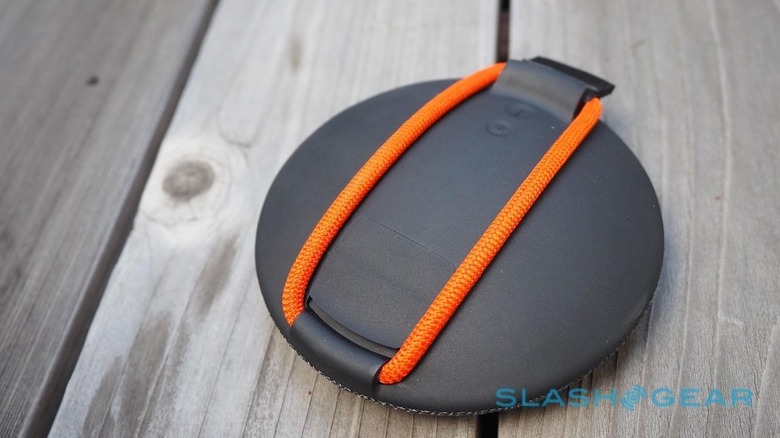 So, you get IPX7 waterproofing, which means you can dump it in up to a meter of water for thirty minutes without harm, and even though there's a rubber flap covering the microUSB and 3.5mm aux-in ports on the back, it's not a deal-breaker if it hasn't been shut before you give the Roll a dunking.
A power button and status LED are on the back, while the huge plus and minus on the front control volume, as you might expect. At 5.3-inches across you can grip it in one hand, but tug loose the elastic cord and you can dangle it from a door handle, cinch it to a fence or your bike handlebars, or wrap it around the strap of your rucksack.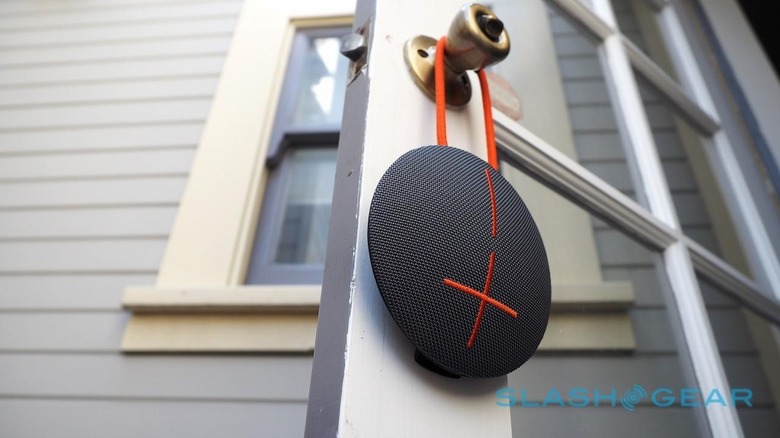 Inside, there are two tweeters and a driver, along with a Bluetooth A2DP stereo audio connection with 65 foot range. There's also a battery good for up to nine hours playback.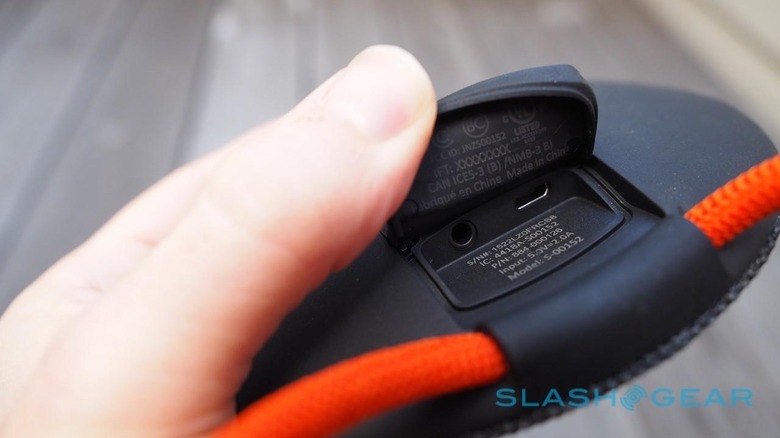 You get a surprising amount of noise from it, too. The form-factor may be small, not to mention the compromises implicit in making a speaker waterproof, but there's a surprising amount of bass nonetheless. The mids are clear, and while the high end doesn't quite have that glistening sparkle a great speaker delivers, vocals are bright and bold.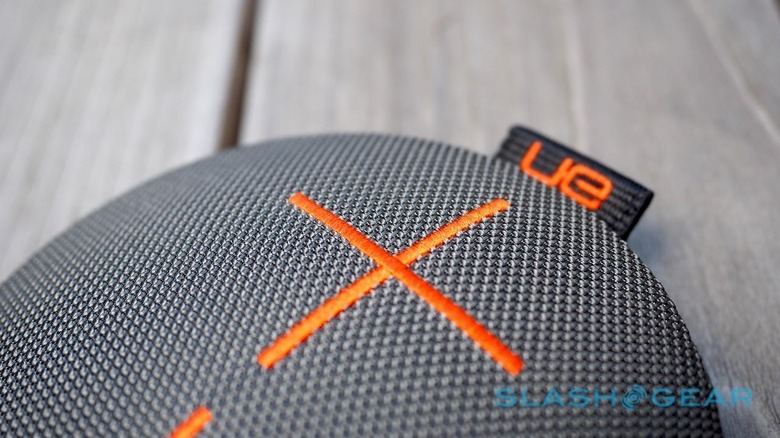 Crank the volume up and there's minimal distortion, too. If you want to tweak the five-band equalizer you'll need to reach for the companion app – available for iOS and Android – where you can also control pairing of multiple Roll speakers. Eventually the goal is 10 or more all linked up to the same source, though initially each will only deliver the same stereo sound.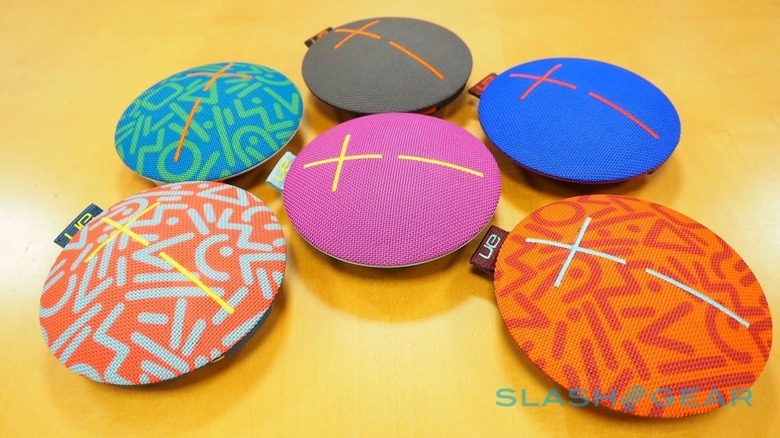 Ultimate Ears' goal, however, is a more refined distribution. Software updates – pushed out through the app and delivered to the Roll wirelessly – are expected to add things like 2.1 support, or the ability to have multiple speakers around a room or home, and have different channels assigned to each. You can pair a Roll with a Boom or a Mega Boom, too, depending on what you have.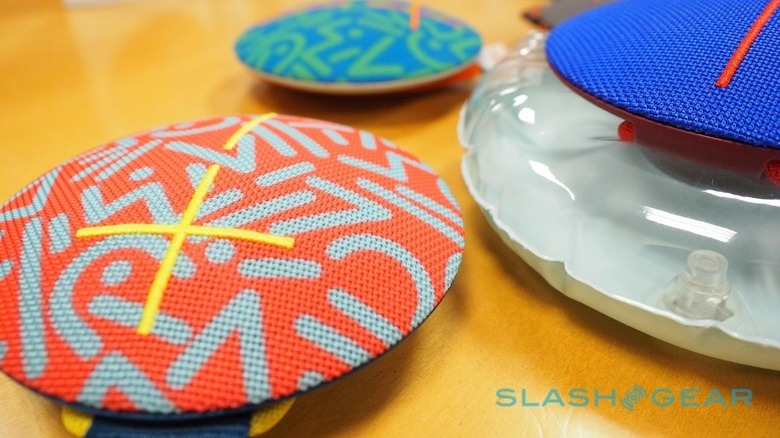 I briefly tested the multi-speaker system with two units, which can be set to automatically pair on powering up. Each can be renamed in the app, for ease of identification, though right now control is only possible from a single device: there's no collaborative playlist access if, say, your friends have brought their Roll speakers to the park, and you all want to stream music from your individual phones.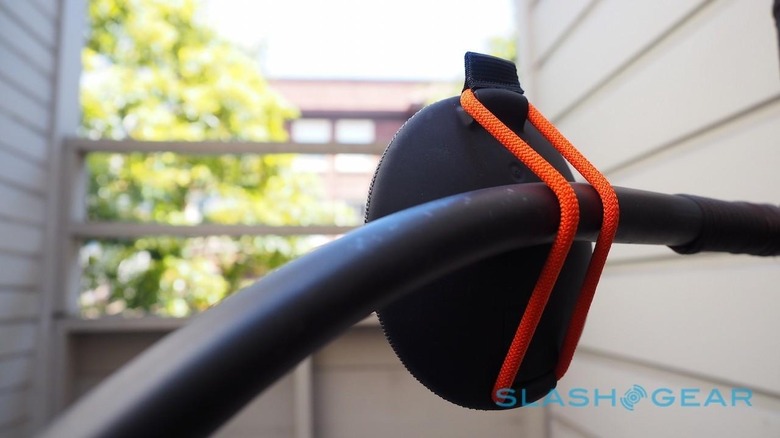 The app also offers an alarm, with support for playing your choice of music when it goes off. UE has been fairly clever with the backup options, too: if the Roll's battery is dead, the phone will sound an alarm instead; if the connection has dropped, however, the Roll has an internal clock and will still play a noise to wake you, even if it can't access your music library.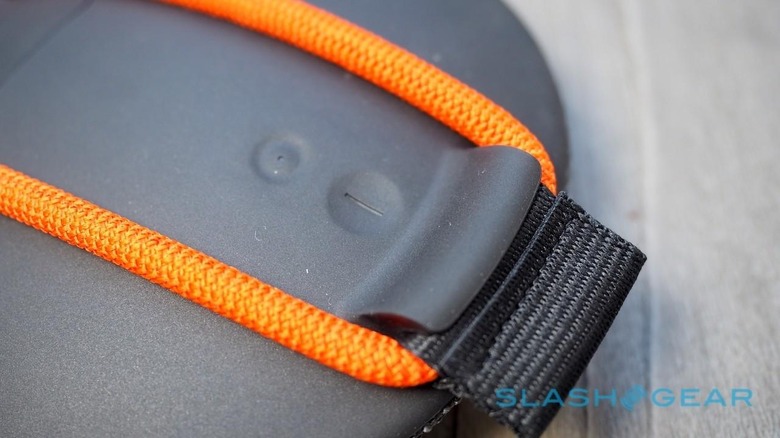 Part of the speaker's charm are its more whimsical flourishes. The packaging was designed by an origami expert – UE perhaps a little over-expectantly hopes buyers will tack the unfolded paper up on their wall, like impromptu art – and there are six colors of varying ostentation. At the more sober end, there's grey/black as well as blue, but UE will offer purple, orange with red highlights, pink with blue highlights, and blue with green highlights, depending on your boldness.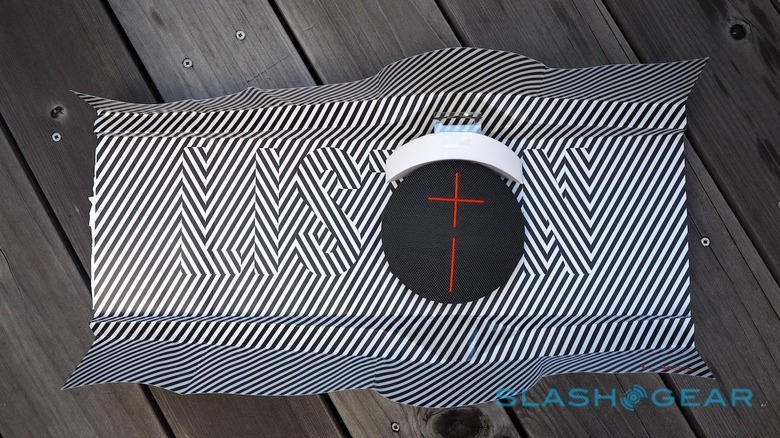 Buy from UE direct, meanwhile, and you'll get a "Floatie" too. While the Roll may be waterproof it doesn't actually float, so Ultimate Ears has made it a little floatation ring on which it can sit. It's ideal for a pool, though did just as well with my impromptu bath-time karaoke.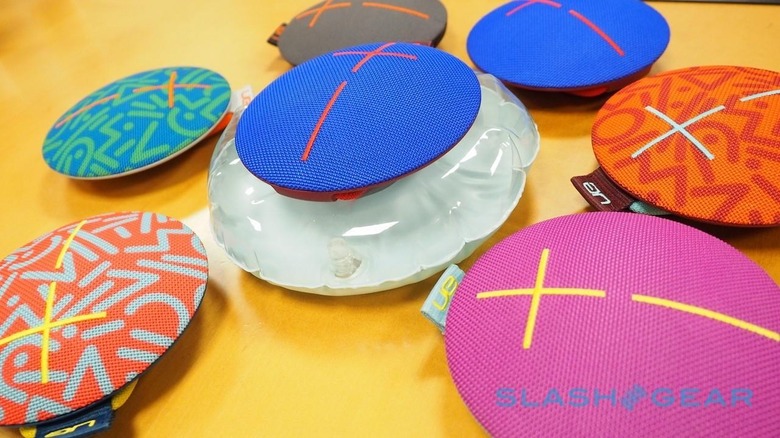 There are, certainly, plenty of Bluetooth speakers out there to choose between. Even if you stick only with the big-name brands, you're spoiled with options. Jawbone's Mini Jambox is similarly priced to the UE Roll, though lacks its waterproofing and pairing options beyond two units. Jabra has its Soulmate, cheaper than the Roll but lacking waterproofing, though it can play tracks from USB storage.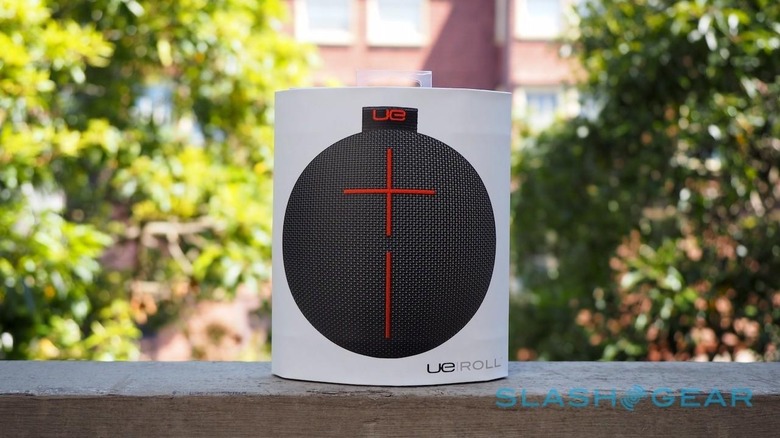 In the end, it's that combination of clever mounting options and go-anywhere ruggedness that makes the UE Roll so appealing. You can dump it in a bag or glove compartment and not worry about it, and without compromising on audio quality along the way.
The UE Roll goes on sale this month, priced at $99.99.