Ubuntu tablet tease counts down to HTC event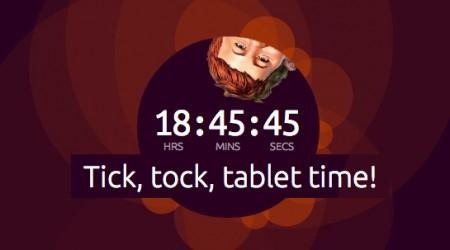 In a move that's making as clear a statement as can be made without outright saying the final word, Ubuntu has set up a timer with the words "tick, tock, tablet time" attached, lining up perfectly with the HTC event tomorrow morning. If there's one thing that's clear in the world of technology news reporting, it's that there's no such thing as a coincidence – and never more than in situations such as these. The doors open at 9:15 AM EST for a 10AM start in New York City – Ubuntu's reveal looks to be set for the event's start.
We saw a demonstration of the Ubuntu mobile operating system earlier this year at CES 2013 and found it to be interesting, if not titillating enough to want to use on an otherwise Android-based smartphone in the near future. At the moment that operating system is working quite well on the Samsung Galaxy Nexus, a device that otherwise would be running the most basic Google-only stripped-down version of Android. Because both systems have very similar roots, Ubuntu is able to be hacked in quite easily.
You'll also want to know that Ubuntu already has a bit of software you can run on your Android device easily: Ubuntu for Android. This software (as shown in the demo video below) allows you to work in a familiar Android UI when your on your smartphone and a lovely desktop mode when you're connected to a larger screen with your HDMI-out (or whatever mirroring method you generally work with.) This would be the perfect jumping-off point for an Ubuntu tablet.
But what's the point of all this if it's closed-source? What we'r hoping-against-hope for here is a real-deal open environment the likes of which HTC has been warming up to over the past couple of years. If HTC's Bootloader Unlock initiative is any indication, we'll likely see more open and free excellence in the very near future. Sound alright to you?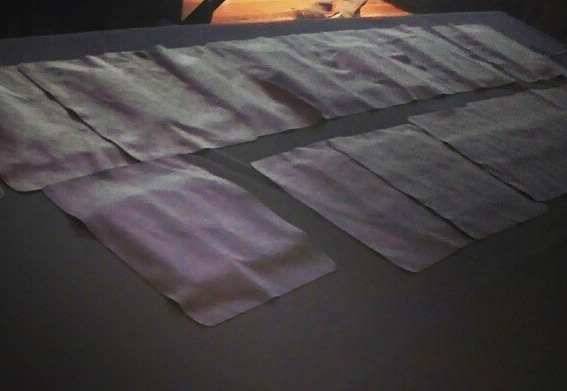 Also note – HTCGlobal posted a picture earlier today of a set of covered devices, each of them rather small save for one nearest the camera. Is that an Ubuntu tablet we see? Could be! Join us tomorrow when the countdown clock is up right here on SlashGear – we'll be live from both New York City and London – double coverage for all!