HTC confirms February 19 event: HTC M7 incoming?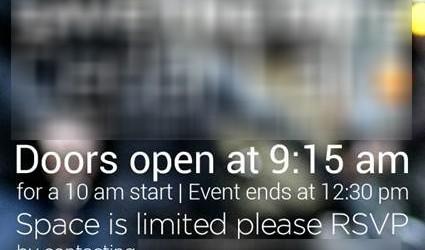 HTC has sent out invites for a press event on Tuesday, February 19, to be held in New York City, for what's presumably to be the official debut of the much-rumored HTC M7. The invite doesn't drop any particular clues about what the event may be covering, but given the hype-machine has been chattering about a new 1080p Full HD flagship smartphone for some time now, it doesn't take much to guess what the star of the show will be.
The HTC M7 is believed to be a more generic version of the DROID DNA, Verizon's LTE smartphone with a 1080p HD screen, and indeed another iteration of the HTC J Butterfly launched in Japan late last year. According to the whispers, it'll be much akin to the DNA and run HTC Sense 5, freshly redesigned with a pared back ethos for 2013.
2012 was not exactly HTC's year, with the company struggling to raise its profile against Samsung in the Android market, and against Nokia when it came to Windows Phone. Those competitors, not to mention the absence of a tablet in HTC's line-up, left the firm with dwindling sales.
A mid-February event puts HTC ahead of the game for Mobile World Congress, too, though we're expecting more standalone events this year and fewer big launches at trade shows, as firms follow the examples set by Apple and Samsung and refuse to bury their news in among the crowd. We'll be there to bring back all of the news as it happens.
Update: HTC UK has confirmed there will be a companion event in London at the same time, suggesting the M7 will be available in both North American and European markets.