Twitwee Clock replaces cuckoo with Twitter bird [Video]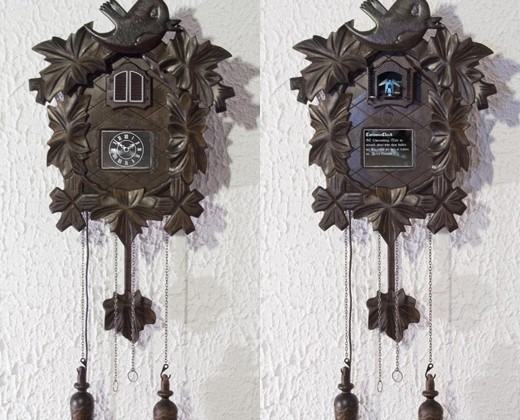 We're quite fond of bizarre gadgets that hook into Twitter, whether they be tweeting tables, monomes or robot fish, and so we're quite surprised that it's taken someone so long to use the blue Twitter bird logo in a tweeting cuckoo clock.  Happily Haroon Baig has filled that gap with his Twitwee Clock, a modified clock that replaces the traditional face with a set of chumby guts and keeps track of Twitter for a preset word, hashtag or username (in this case "TwitweeClock").
Video demo after the cut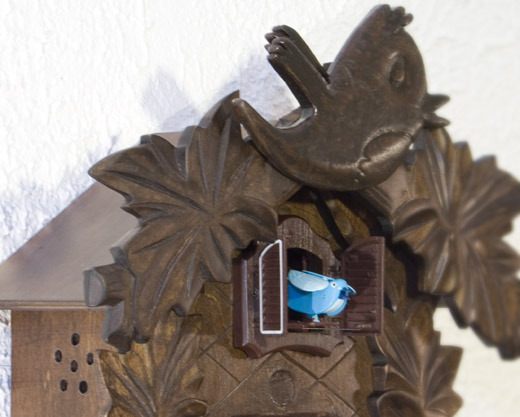 When that happens, the full tweet is automatically shown on the display, and the bird leaps out and – somewhat incongruously – cuckoos to alert you.  Of course you can easily change the keyword, and thus be updated whenever someone mentions your own username or some topic you're particularly interested in tracking.  Just don't make it Justin Bieber else you'll never get any peace.
The chumby components hook up to an Arduino microcontroller, which is responsible for triggering the mechanical parts of the clock.  Baig created a custom chumby widget for the software side, which hooks into the Twitter API.
[via MAKE]