Twitter LED Table Project Mixes Bluetooth, IKEA & Awesome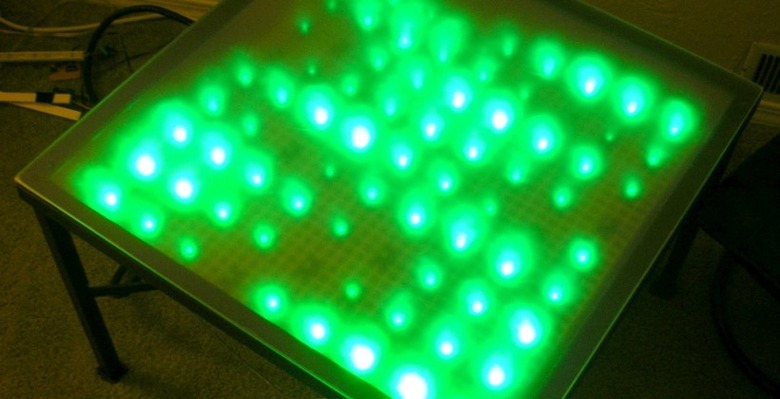 The MBP has some custom code that uses the Twitter API to pull in anything tagged #ledtable, squirting those messages over to the table.  The tweet then scrolls across the LED array, while the app waits 30 seconds before searching again.
Future developments include two-way feedback from the table itself, potentially adding sensors that could allow it to send its own messages to a Twitter account.  Alternatively, you could hook up several different devices via Bluetooth and have them each display different kinds of status updates: server status in the office, say, and personal messages in the bedroom.  The whole thing cost around $600 to make; more details here.
[via MAKE]