Twitter uses 'the Force' to bring out new Star Wars emojis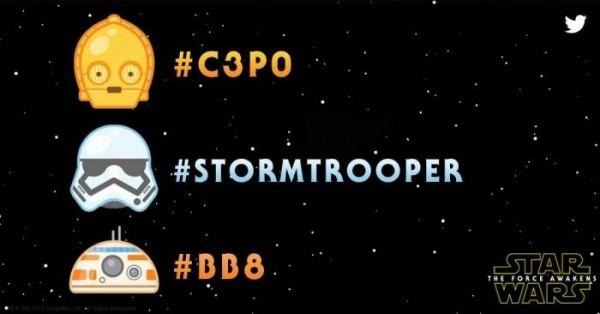 Disney and LucasFilm are really going full "Force" to market Star Wars: The Force Awakens. Twitter is helping to spread the excitement of the upcoming movie by offering new Star Wars emoji. Now, you can join in the conversation about all things Star Wars, especially what's happening at Star Wars Celebration Con in Anaheim, April 16 – 19th. We've analyzed the latest trailer, watched the convention panel, and marvelled at the latest adorable droid, the BB-8.
To tweet a Star Wars emoji, just post a hashtag of a selection of Star Wars characters and watch an adorable emoji appear. Twitter has a #C3PO, #Stormtrooper, and #BB8 hashtags. The emoji also appear next to themed hashtags like #StarWars and #StarWarsCelebration.
Personally, I wish there was a #Yoda emoji. There isn't even an #R2D2 one, as the emojis are focusing on the characters to be featured in The Force Awakens. At least we can all be thankful Twitter decided to forgo a #JarJar emoji.
To join in on the fun at Star Wars Celebration Con, go ahead and watch the live feed, right here.
Source: Twitter