tvOS 9.2 will fix the new Apple TV's big frustration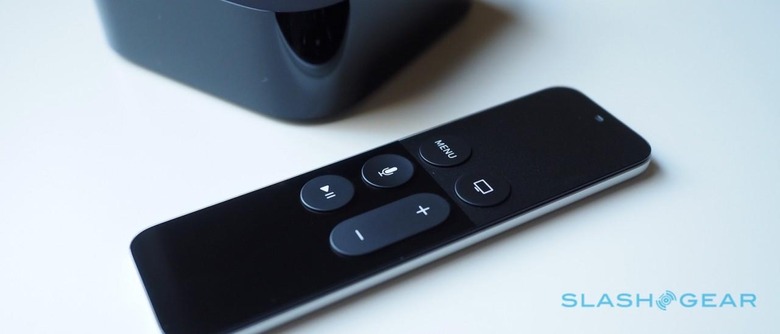 Apple is addressing one of the latest Apple TV's biggest headaches, with a beta of the newest version of tvOS for the set-top box previewing an extra Siri feature. Currently available to beta testers and registered developers, tvOS 9.2 beta 3 includes a number of hotly-anticipated features like homescreen folder support, but it's one simple usability fix that is likely to interest users the most.
That's Siri's ability to support dictation directly into text boxes, such as when searching for content. Previously, the fourth-gen Apple TV required using an on-screen keyboard, navigated using the touchpad on the remote.

That was, most agreed, even more cumbersome to use than the old text entry system on previous versions of the media streamer. There, the letters were laid out in a square grid and, though still alphabetical rather than using the familiar QWERTY system, were at least swifter to select from than in a single strip.
Siri has long been able to recognize text dictation on iOS devices, but this is the first time those abilities have crossed over to the Apple TV. In addition to search terms, it can also handle usernames and passwords.
tvOS 9.2 beta 3 also adds support for Bluetooth keyboards paired directly with the box.
Siri's abilities also extend to the App Store on the Apple TV. With the beta software it's now possible to search directly for an app by name, and be taken to its respective listing, 9 to 5 Mac notes.
NOW READ: Apple TV Review (2015)
The rise in voice control support for home entertainment devices has snowballed in recent years, with Amazon, Google, and Apple all offering microphone-equipped media devices that each promise to take the pain out of content discovery.
Meanwhile, other improvements in this new software version include support for Apple's animated Live Photos, which snap both a still image along with a brief video clip simultaneously. There's also access to your iCloud Photo Library, building on the ability to view the latest images in a photo stream with the new functionality of browsing entire cloud-based galleries, if you're an iCloud user.
As spotted earlier in the year, there's also new podcast support, now with the ability to play video podcasts too. The multitasking menu has been redesigned somewhat, presumably to make navigating between apps more straightforward.
Apple is yet to confirm when general users might expect to see tvOS 9.2 arrive on their Apple TV.
SOURCE 9 to 5 Mac