Apple TV Review (2015): Living with big-screen Siri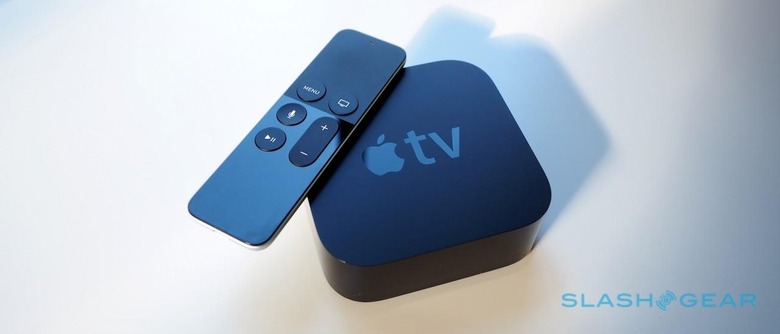 Shouting back at the TV used to be frowned upon; now, with the fourth-generation Apple TV, Apple is positively encouraging it. The Cupertino firm's take on the future of the living room has released Siri from its iPhone and iPad prison, while a new remote, access to the App Store, and beefier specifications promise a slicker and more flexible experience. I've been living with the revamped set-top box for the past six weeks, to see just how much of an upgrade this is.
Physically, the fourth-gen Apple TV takes the squat, black box of before and leaves it out to proof. Risen loaf-like, the end result has the same squircle footprint but stands roughly twice as tall.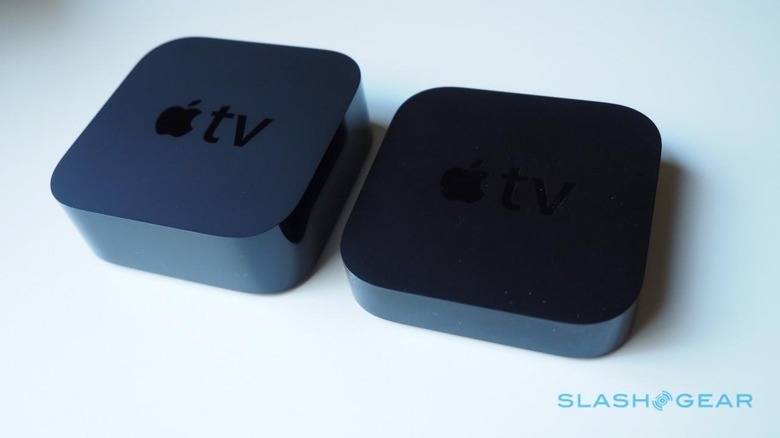 On the back, there's an ethernet port, HDMI output, and power connector, along with a new USB-C port that's used for service (though you can also plug it into your Mac and use it, with QuickTime Player, to grab screenshots and UI videos, just as long as they're not showing DRM-protected content). Gone is the optical digital audio output.
Inside there are even bigger changes. Apple has paired its A8 processor with 2GB of memory, a considerable step up from the third-generation box with its A5 chip and a quarter of the RAM.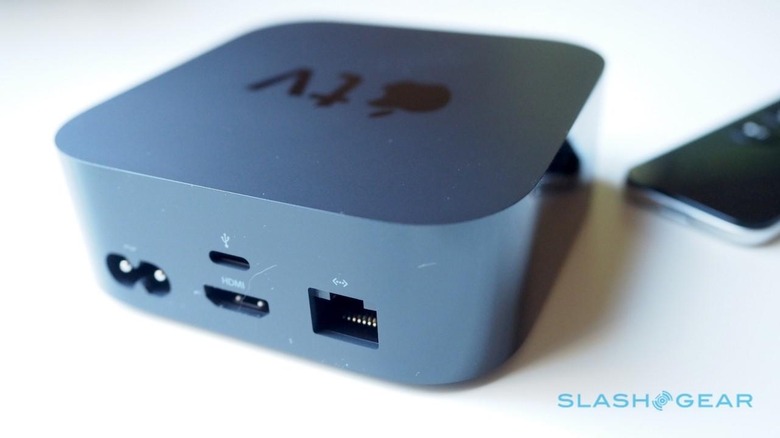 Storage has taken a leap, too, with a choice of 32GB in the $149 Apple TV or 64GB in the $199 version. It'll be app data rather than content taking up that space, mind, since Apple still intends the set-top box to be a streaming device.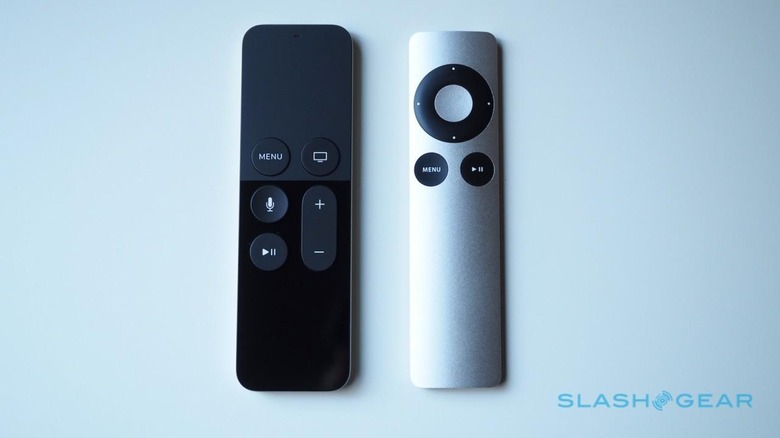 Then there's the remote, which does away with the sliver of brushed silver aluminum of the old version and replaces it with a bigger, glass-fronted slab with an aluminum back and more controls.
As well as menu, play/pause, and volume buttons – the latter of which will control your TV, as long as it supports the HDMI-CEC standard or you teach the remote's IR blaster the right settings – there's now a home button and a Siri trigger. A trackpad is integrated invisibly, rather than the old remote's D-pad, and there's Bluetooth inside so that you don't need to worry about line-of-sight.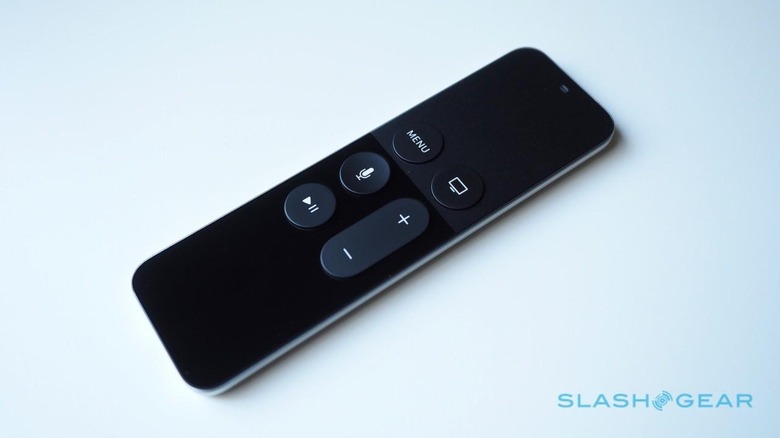 Apple has dubbed it the Siri Remote, and sure enough Siri takes pride of place in navigating through the Apple TV's interface. It also means the controller – which includes an accelerometer and gyroscope to track movement, like a Wii controller – is a little more power-hungry, so there's now an internal battery that recharges via a Lightning port on the bottom edge.
Alternatively, you can use the new Remote app for iOS devices that Apple offers as a free download. That has the benefit of offering an onscreen keyboard for swifter text entry, something which can streamline punching in login credentials for all your various media services.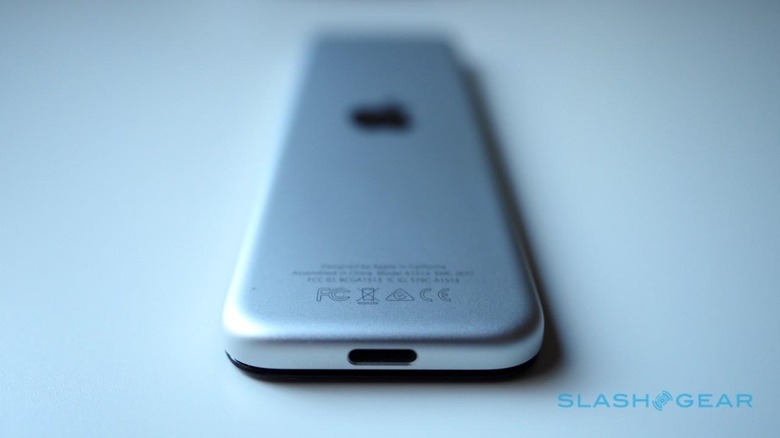 That said, tvOS – the offshoot of iOS tailored for the fourth-gen Apple TV and for being used from across the living room – makes fewer demands for usernames and passwords, assuming you're already set up on your iPhone and iPad (and they're running iOS 9.1 or later).
Pair that device with your new Apple TV over Bluetooth – which you can do by simply putting the iPhone nearby – and the set-top box can extract your WiFi and iTunes account settings. Unfortunately, from that point on you're on your own: even if you have the Netflix, Hulu, or other accounts set up in their respective apps on your phone, the Apple TV can't grab those details.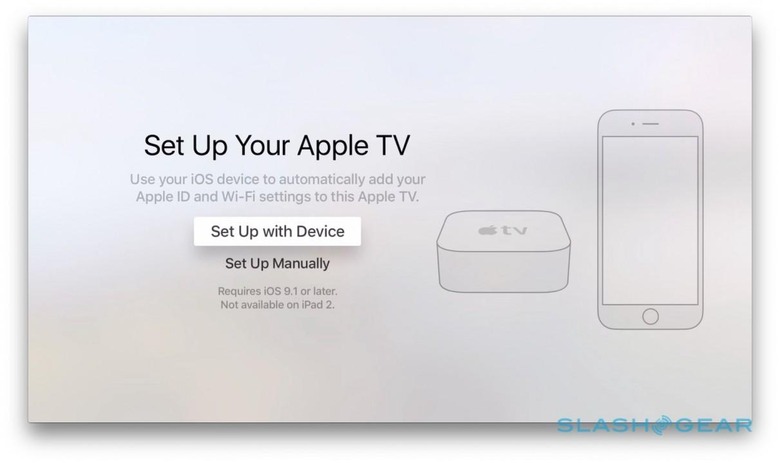 Instead you're left with the onscreen keyboard, which is now a long strip of letters rather than a grid. Frankly neither the old nor the new layouts are especially swift to use, though tvOS does have a new "Recent" option which shows the last few email addresses and account names you entered. Assuming your various on-demand services all use the same username, you might only have to plug in the password each time.

When you're finally set up, then it's Siri's turn. Rumors of a voice-led interface for an Apple TV set began years ago, but Amazon beat Apple to the market with the Fire TV. Still, Apple claims that Siri is a little more intelligent than Amazon's system.
You can ask for movies or shows by name, or by theme – "kids movies" perhaps, or "action movies" – and Siri supports qualifiers too. "Kids movies from the 80s" will include both criteria, which sounds like it should be easy but requires a whole lot of metadata on the back-end.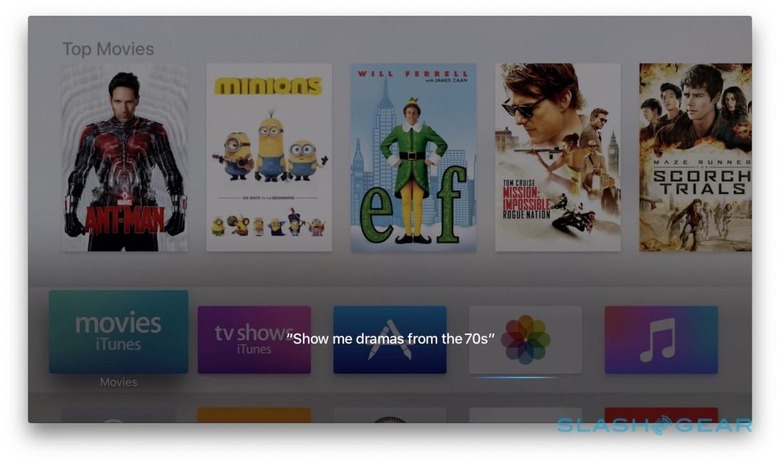 Unfortunately, just as with Amazon and the Fire TV, universal search isn't something any developer can tap into. Apple tells me it will be working with select content providers to include their results, the argument being that it ensures accuracy. I can see that, but it does mean that if you have a favored streaming service that hasn't been so lucky as to work with Apple on search, you won't see their results.
Right now, that means you get results from iTunes, HBO, Hulu, Netflix, and Showtime. Apple TV will order its findings according to your individual circumstances: so, if a show is available free through your Netflix subscription whereas through iTunes you'd have to pay for it, the free option will be presented first.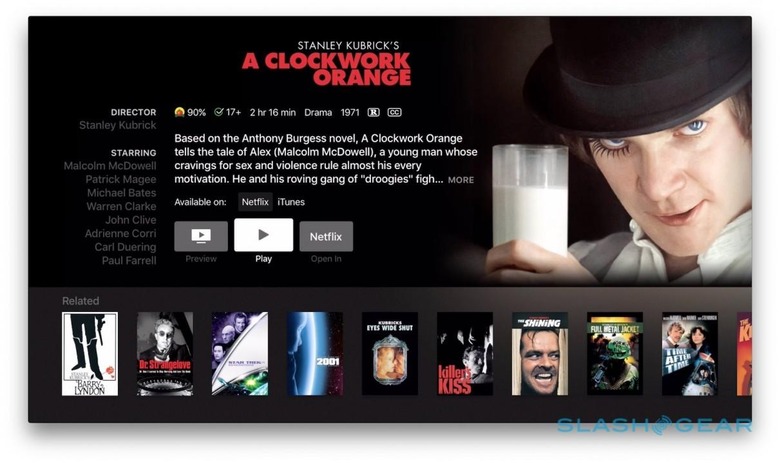 Beyond that, Siri has some other uses, though she falls frustratingly short of the experience on an iPhone or iPad. You can navigate playback by voice – "Skip forward ten minutes" or "Go back an hour" for instance – and ask "Who's in this movie?" to get a rundown of the actors. "What did she say?" will automatically skip back fifteen seconds and temporarily turn on closed-captions.
More broadly, weather reports and sports results are on offer, but there's no integration with Apple Music – that's coming early in 2016, apparently – and you can't set alarms or timers, which seems a shame given it would be a good way to police how much time kids have to watch their shows. Personally, I'm disappointed by the absence of HomeKit integration, since commanding smart home gadgets like hue bulbs or WeMo switches seems like an obvious application.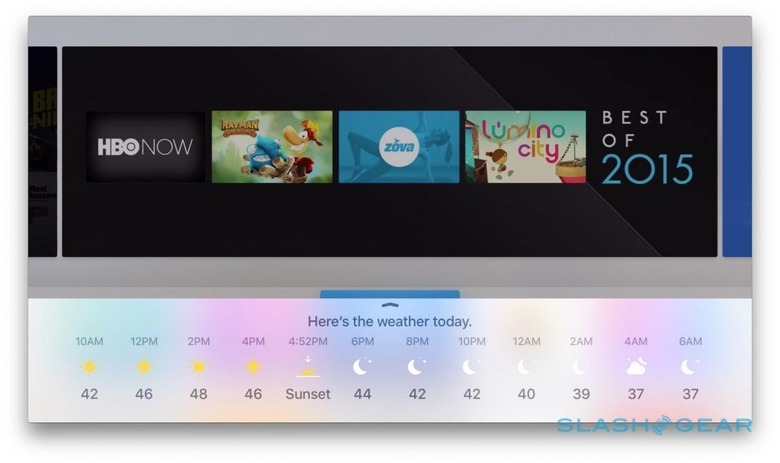 Fire TV can settle family arguments with Wikipedia searches by voice, too, along with how to spell tricky words, neither of which Siri will help with. You also can't search the App Store by voice, which highlights one of the fourth-gen Apple TV's biggest headaches: content discovery.
Apps on the Apple TV were the obvious path for the Cupertino company to take, but sifting through them can be laborious. The most obvious solution would be the ability to browse the store on an iPad or iPhone and then remotely install apps to your Apple TV, but that's not currently supported.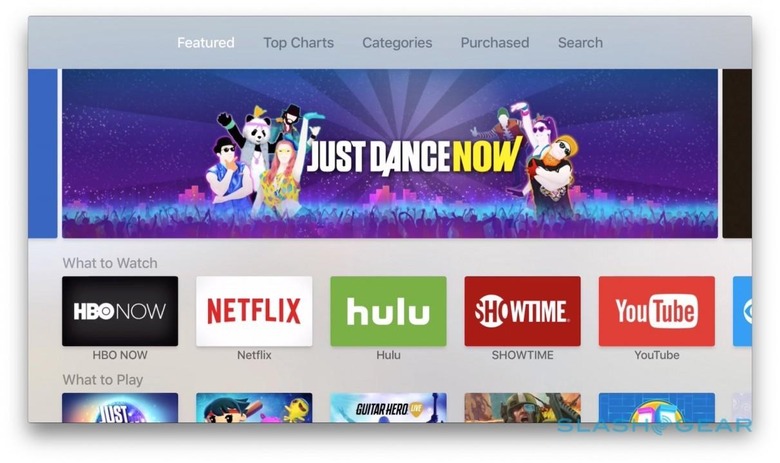 It'll get even trickier as the App Store fills up, assuming developers do what Apple suggests is the "future of television" and create apps for the box. At least the bare-bones initial installation – with Apple's apps but nothing from third-parties – addresses one of the most frequent criticisms of previous Apple TV versions: that the home screen is filled with preloaded software, most of which might not be of any interest to you.
The other glaring omission is 4K. Apple says that's deliberate, and that neither content nor displays or internet connections are at the point where the mass-market requires it. Instead you get 1080p.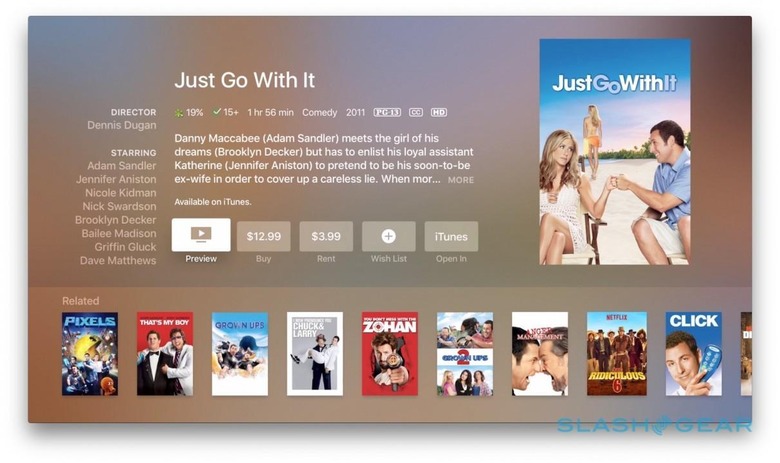 I'm torn on 4K. On the one hand, Apple's Full HD looks good, even when run through the upscaling process most 4K TVs offer. On the flip side, once you've seen Ultra HD on something like the latest version of the Fire TV, it's hard to resist all those extra pixels. I can't really argue that there's a relative dearth of content, however, but I do wonder how long that will remain the case.
What you get instead is a flourishing games catalog. The new Apple TV's specs are certainly up to scratch when it comes to performance, and the sensor-packed Siri Remote does double-duty as a controller well. If that's not enough, you can pair a Bluetooth gamepad for more traditional controls.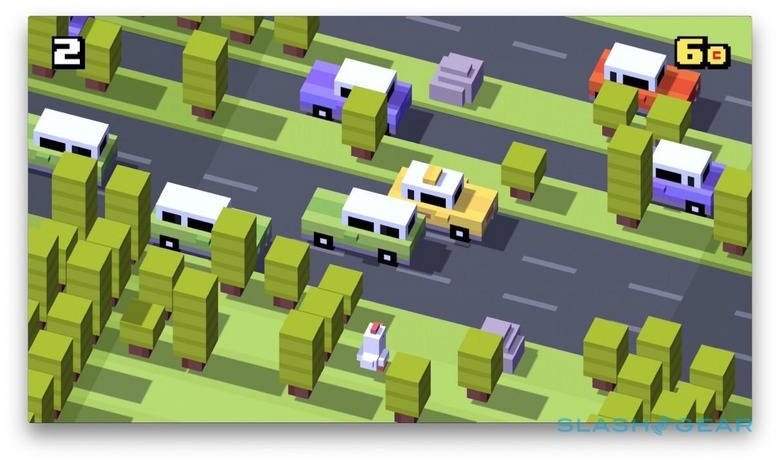 I'm not much of a gamer, but with some of the more popular titles like Jetpack Joyride, Crossy Road, and Geometry Wars 3 Dimensions Evolved available, I can certainly see how an Apple TV could stand in for a console for many families. iOS games are generally cheaper than those for full consoles, too, for which your wallet might thank you.
Then again, if Apple's prediction that the TV is the next big shopping experience pans out, and people actually start using retail apps already available for it, maybe those savings will just be soaked up elsewhere.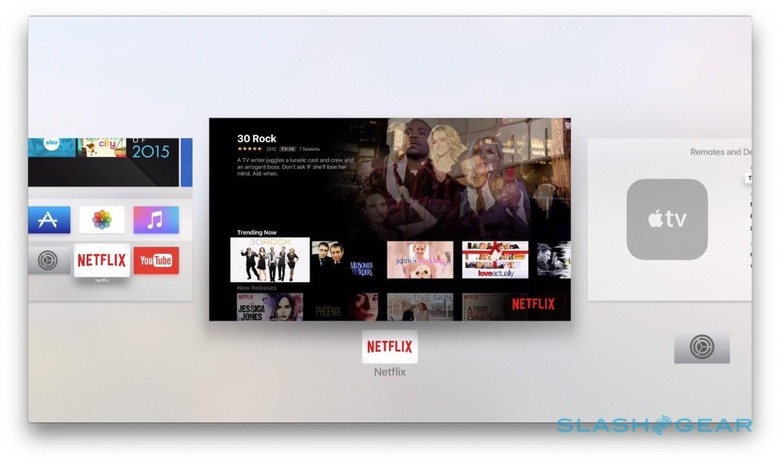 Apple hides some of tvOS' niceties from first glance. Double-tapping the Home button summons an app switcher, just as it does on an iPhone, which avoids the need to jump back to the home screen. You can adjust the Siri Remote's trackpad sensitivity, too, which I'd recommend as it can be a little frenetic at its default, or mimic a D-pad by tapping the four edges to navigate a step at a time.
For audio, there's 5.1 surround sound if you have the right speaker system, or you can pair Bluetooth headphones; I've made frequent use of the latter during late-night Netflix binges. If there are a few of you watching, but you still don't want to wake up the rest of the house, the "Reduce Loud Sounds" option irons out the more bombastic audio while still ensuring speech can be heard.
Wrap-Up
My old TV had just two HDMI ports, so I had to be selective about what I left plugged in. Even now, with more inputs to fill, I still limit myself to two set-top boxes. The new Apple TV has replaced its predecessor in one of those ports, but it hasn't removed the need for Amazon's Fire TV in the second, not least because Amazon still refuses to make an Apple TV app.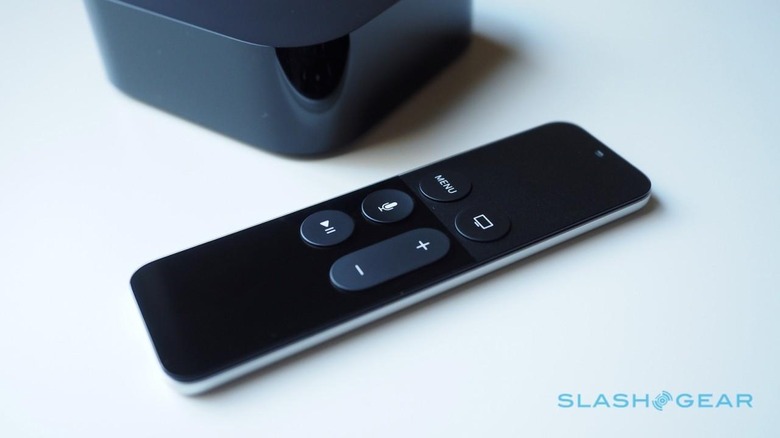 Side-by-side with the old Apple TV, the biggest takeaway is of the fourth-gen's speed and potential. The old box was clearly showing its age, its sluggishness increasingly clear in comparison to newer rivals.
Now, Apple has hit reset and the new Apple TV has no issues keeping up. Siri promises greater immediacy and more family-friendliness, while the App Store is an obvious candidate for inclusion. 4K aside, there's enough potency inside the little black slab to keep it future-proofed for the next couple of years at least.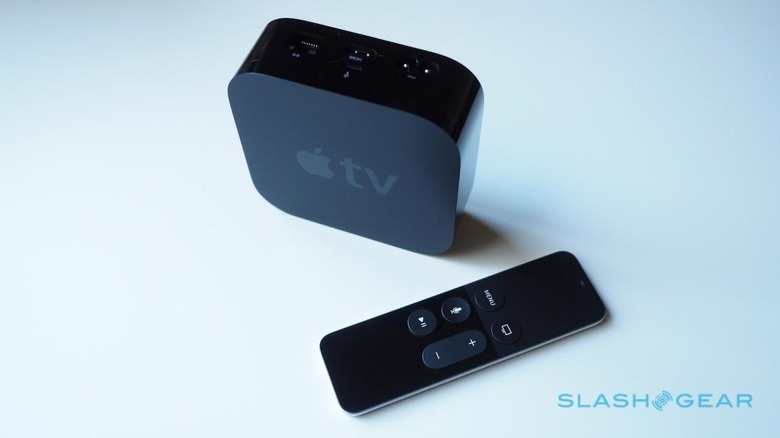 NOW READ: Amazon Fire TV 2 (2015) Review
A lot of the potential is still to come, however. We've had a taste of how Siri can improve content discovery, and how tvOS can further blur the lines between phone, tablet, and TV, but while this might be Apple's fourth generation of box, it's only the first generation of those features and in many ways they're untested, lacking in abilities, or both.
The Apple TV is still the best way to consume iTunes content in your living room, and one of the better ways to deliver streaming media from third-party services like Netflix and Hulu to your TV. Whether the remainder of the bets Apple has made on its new box pay off, we won't know for another six months or more.
[gallerybanner p="418519"]