Amazon Fire TV 2 Review (2015)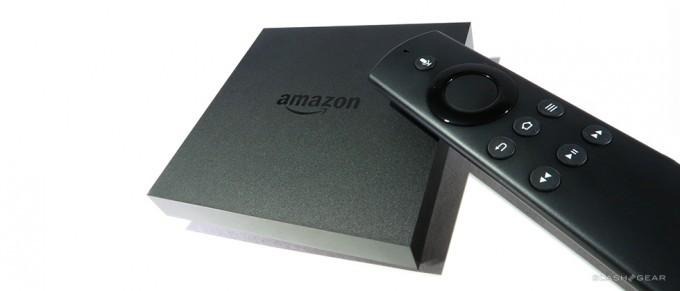 The Amazon Fire TV is aimed at Amazon Prime members and prospective Prime members – if that's not you, be wary. If you're thinking of purchasing this device with the intent of making it your sole Smart TV controller, you're going to want to be aware of a few things, the first of which is its extreme similarity to its predecessor. We're looking at the 2015 edition of the Amazon Fire TV – this is the version you'll be able to buy from Amazon now, while the previous generation will most likely be sold only by 3rd-party retailers with clearly marked signs and major discounts.
User Interface
In our review of the first Fire TV, the phrase: "Fire TV is a first-gen product, and it feels it" rang true. We're a bit miffed at the possibility of the second generation of this device feeling so first-gen once again.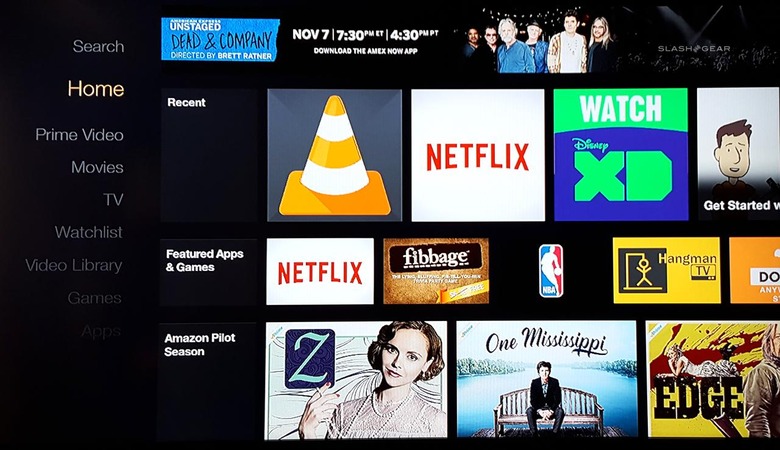 The software is relatively easy to use once you get the hang of it, but lacks – in a big way – to systems like Android TV and Apple TV's software. While I'd never go so far as to suggest that a user interface needs to be simple in order to be functional, here we're dealing with entertainment as a primary function – simplicity should be the primary goal of the UI.
Amazon's software tends to rely on very long lists, scrolling vertically or horizontally. This can get tedious when you're just wanting to find an app or change your settings.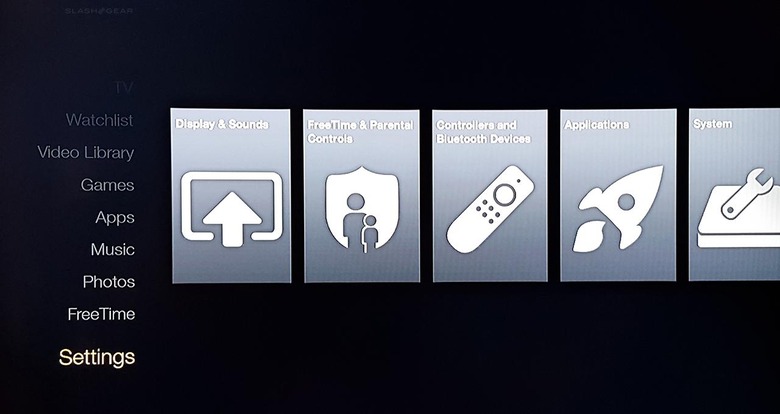 Amazon's software shows you content. The content you most recently accessed, most of the time. You can also access channels and apps, if you want to change your routine, but right up front and center you'll have a list of things you've tended to watch or play or work with in the recent past.
Gaming
If you're not excited by the selection of games available to you on your Android tablet or Fire tablet that you have already, you're not going to want to buy the Fire TV for gaming. It's the same set of games – and fewer, because you're only seeing games that work with Amazon's game controller.
This is the same situation on Apple TV and Android TV devices – save the NVIDIA SHIELD Android TV and the Razer Forge Android TV. While we've not gotten a lot of experience with the latter, the former has worked fantastically for both NVIDIA-exclusive Android games and full-powered PC game mirroring.
Remote Control
Once you've got your smart TV box hooked up, you'll forget its there. From that point on, you'll be focusing on the controller it comes with. Amazon's controller is very simple to use, but very cheap-feeling. Even Roku's plastic controller seems to be made to feel more substantial for its user's hand – the Fire TV controller's industrial design seems like more of an afterthought.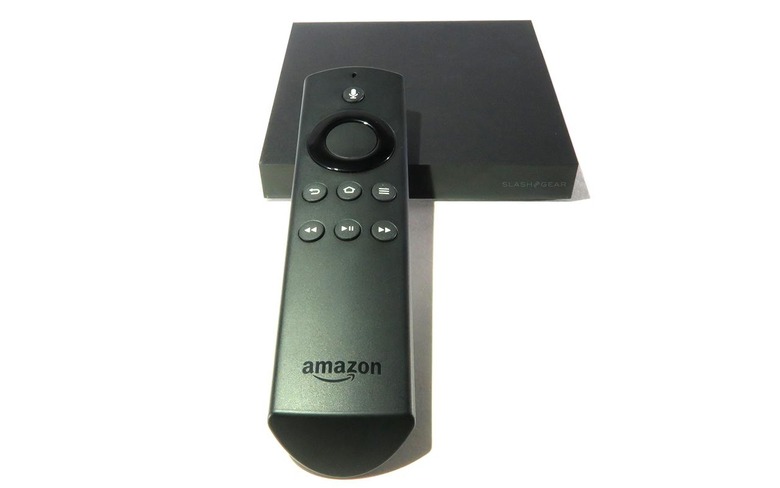 There's no volume control on the remote control. This was fine when the first Fire TV was out – then I expected to use the Fire TV as one of several devices on my TV, so I kept the standard TV remote around. Now given the possibility that Fire TV and its competitors have enough content to be the sole source of content for my TV, I expect that at least a rudimentary way for volume to be controlled from its remote be included.
Standard content and 4K playback
If you're going to be streaming 4K content to your 4K TV, you're going to need to make sure your TV has support for a specific kind of HDMI input, namely HDCP 2.2. Once you're hooked up, you'll have access to Netflix 4K (supposing you have the right subscription, of course), YouTube, and Amazon Prime's 4K content as well.

Note that the YouTube app is made by "YouTube.com" and is made for this piece of equipment specifically, but does not seem to have much in the way of 4K friendly direction. This app works, but it doesn't feel like as much effort was put in here as in the Android TV release, or even the YouTube app for Apple TV.
The Fire TV shows content in a fine manner. You can view your content – be it Amazon Prime video streaming, Netflix, or Hulu, with bright, vibrant colors and no hitches in playback. The latest 64-bit MediaTek processor makes certain of that.
Alexa
The inclusion of Alexa, Amazon's own virtual personal assistant, is interesting. It's nice to be able to speak to your TV, but we're ending up using it about as much as we use the voice assistants on Android TV or Apple TV – which is very irregularly.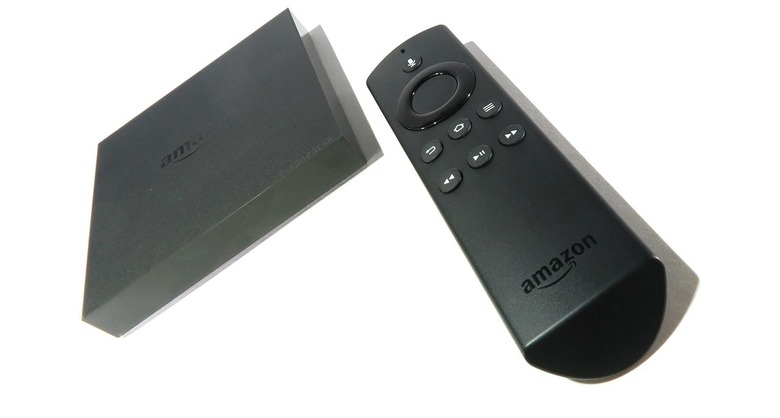 When Alexa is asked a question, she'll generally know the answer, or at least be able to point you to a Wikipedia entry. You can ask the weather or ask who the actors are in the movie you're watching.
Alexa tends to give you Amazon-centric answers when it comes to showing you which movies a certain actor stars in. We don't fault Amazon for this – Android TV shows you Google Play content and Apple TV shows you content from iTunes. It's just something to be aware of: if you're buying a smart TV box from a company that also sells digital content, they're going to let you know you can buy it – often.
Wrap-up
If you have a 4K TV and are an Amazon Prime subscriber, the 2015 edition of the Fire TV is worth the $100 you'll spend. If, however, you're looking for an OK video streaming device for as cheap as possible, you might want to hunt down last year's model.
If you want to use this device as a VLC-machine, just plugging in a USB stick with all of your favorite video files and playing them through an app, then the Fire TV is a good deal. Though the last model could do the same thing – so again, you might want to just find last year's model.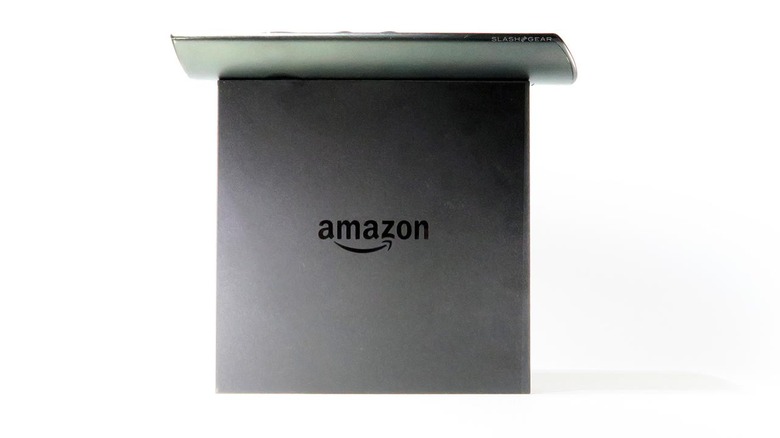 If you want the highest-quality video streaming box for your TV if you're not working with Amazon Prime, you'll want to turn to either an Apple TV or an Android TV device. Earlier this year I said that NVIDIA SHIELD Android TV was the best smart TV on the market, and that remains true today.