Trying the iOS 9 public beta is easier than you think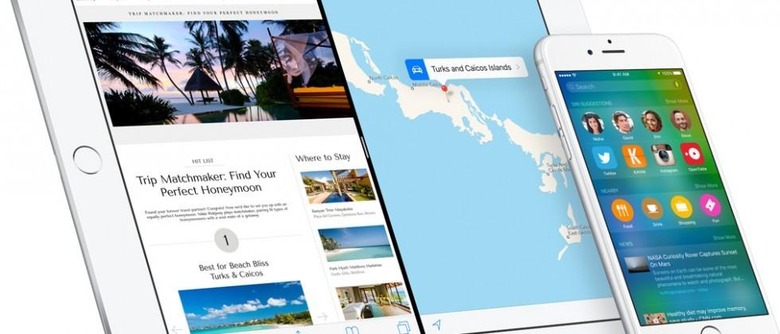 Apple isn't releasing iOS 9 until this fall, but if you can't wait for a taste of the new iPhone and iPad software, the public beta holds an easy sneak-preview. Announced back at WWDC 2015, and launched this past week, the iOS 9 public beta software may not be quite final but it's certainly ready for a broader audience to try out, not to mention an opportunity for iPhone users to flag up any final bugs to Apple. Trying the public beta needn't be a headache, though, as long as you take a few precautions.
Taking part in Apple's public beta – which is also available for OS X El Capitan – won't cost you anything, though of course you'll need a compatible iOS device in order to try iOS 9.
If you're an iPhone user, that means an iPhone 6 Plus, 6, 5s, 5c, 5, or 4S. iPads including the Air 2, Air, 4, 3, 2, mini 3, mini 2, and mini are compatible, and finally the 5th-gen iPod touch will work too.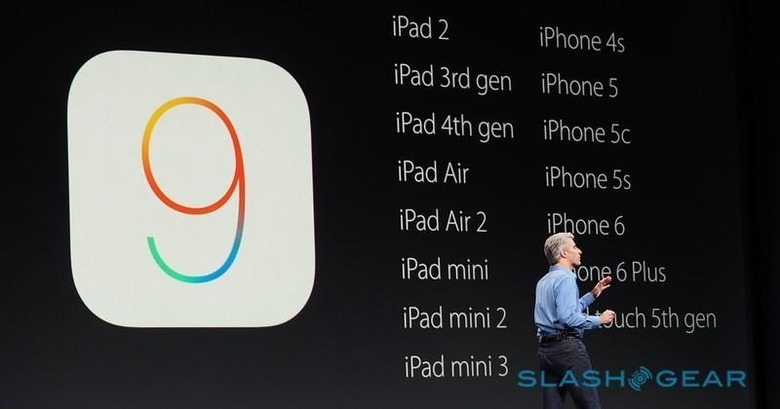 After you sign in with your Apple ID, and agree to the license you can enroll your device to the program. Once that's done, the beta (and any updates along the way) should show up in the Software Updates section of the iOS settings.
As with any pre-final software, of course, there are a few things to bear in mind if you want to avoid any chance of a headache down the line.
Installing beta software on your primary device can be a recipe for frustration, so if you have a spare iPhone or iPad to hand it's probably best to try the iOS 9 public beta on that, first. The biggest deal-breakers with beta software are usually around performance and battery life, and though several members of the SlashGear team have been using iOS 9 and not found any particular issues there, your mileage may vary.
Either way, you'll want to do a full backup first – that way, should you need to step back to a more stable release, you can. Plug your iPhone or iPad into your Mac or PC, load up iTunes, and let it run a full backup: for greater convenience down the line, make sure to check the box that also backs-up passwords and login credentials.
It might take a little while, especially if you have a lot on your iPhone, but it's a lot less stressful than installing everything from scratch.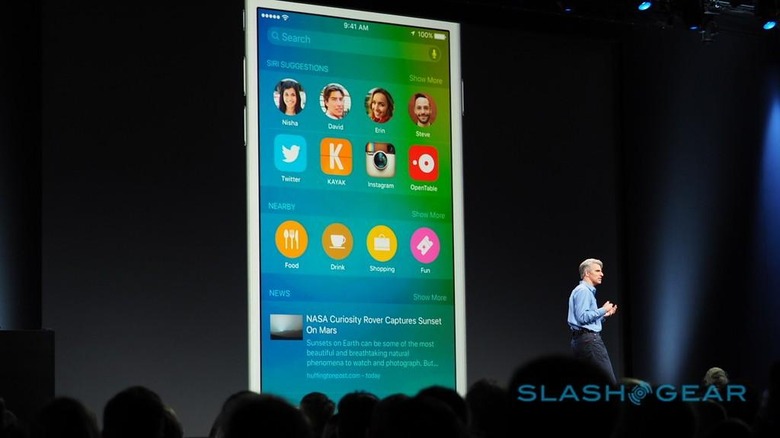 As well as sending feedback about any glitches or bugs you see to Apple, through the Feedback Assistant app automatically installed to the second page of your homescreen, there are a few "good practice" things to remember.
One of those concerns third-party apps. Developers have had a little longer than the public to get used to iOS 9, but plenty of apps aren't quite ready yet; it's considered polite not to slam them in reviews on the App Store if they're not 100-percent ready for iOS 9.
Another is being cautious about what you discuss publicly; in among Apple's license agreement there's the proviso that you not publicly blog about the iOS 9 public beta. You're unlikely to get into trouble for mentioning your favorite feature, but Apple might not be happy if you do a full teardown of the pre-final OS.
Otherwise, though, getting involved in the public beta is relatively straightforward. When iOS 9 gets its full release, in theory it should be a simple upgrade from the beta, too.
Curious about iOS 9's big changes? Here's where to start.
MORE Apple Beta Program