OS X El Capitan public beta is out: Here's what you get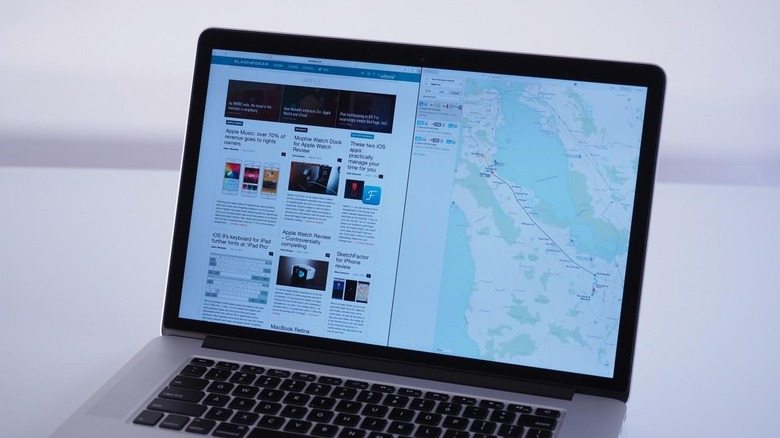 Mac developers have already had a taste of OS X El Capitan, and today Apple is releasing the public beta. The brave and the curious can as of today install a pre-final version of El Capitan onto their Mac to get an early glimpse of what the updated platform brings, complete with things like split-view multitasking, supercharged search in a much-improved Spotlight, and big changes in Mail and other apps.
Spotlight now supports compound search terms. So, you can ask for "photos from California last May" and El Capitan will automatically figure out the type of content you're hunting for, the geotags that content should have, and the dates the images should've been taken.
In Mail, there are now iOS-style gestures and background improvements in performance that should please those with well-packed inboxes.
Better integration with Contacts and Calendar has been added, too, while Apple Maps shows public transit information among other changes.
New in this particular release is the inclusion of iTunes 12.2 with Apple Music support, and there are changes to how easily apps can be controlled in split-view.
Apple's Photos app, meanwhile, now supports editing extensions from third-party developers, and there's easier geotagging.
As with any beta software, there are a few things to bear in mind before you go rushing to install. Apple's advice is to load it on a secondary Mac, should you have such a thing lying around, rather than your primary machine; there could well be some bugs still to iron out.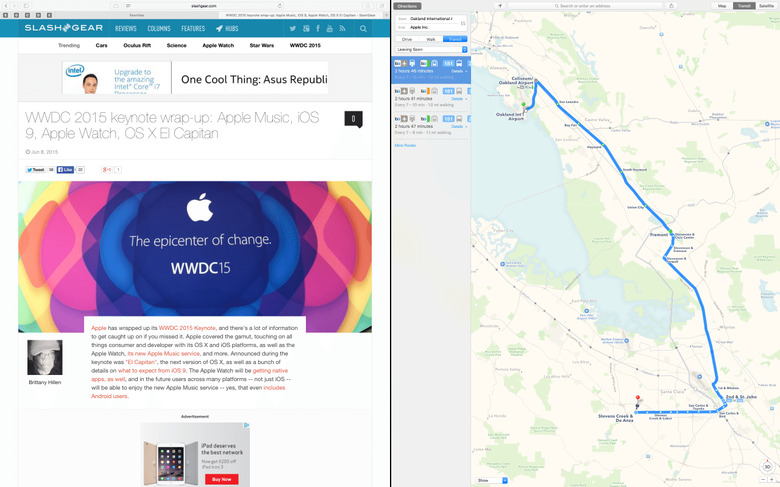 Whichever Mac you install it on, completing a full back-up beforehand is sensible practice. Apple is promising progressive updates in-between now and the full release of El Capitan this fall, and at that point there'll be a final update which takes the public beta version to the final version.
If you spot any issues, meanwhile, there's a Feedback Assistant app built into the beta to report them to Apple.
There's plenty more on what you can expect from OS X El Capitan in our full preview, and don't forget to let us know what you think in the comments below!
UPDATE: The OS X El Capitan Public Beta will be available later today via beta.apple.com – expect the release to happen around 2PM Eastern Time.