Toyota wireless EV charging demonstrated as trial kicks off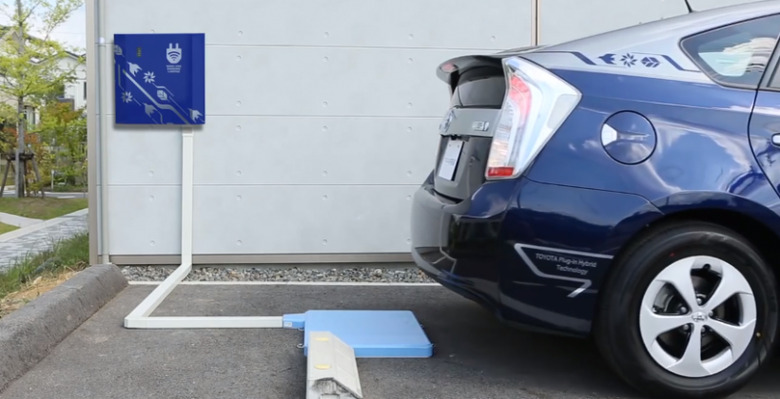 Toyota will begin testing its wireless charging system for the Prius and other EVs and plug-in hybrids later the month, aiming to cut the number of times drivers of eco-friendly vehicles need to plug in. The technology, a ruggedized pad that sits in a parking space and can withstand being driven over by the careless, begins charging as soon as a compatible car is positioned on top, with Toyota's video demo – which you can see after the cut – showing a self-parking Prius automatically maneuvering itself into place.
Toyota confirmed it would be experimenting with wireless charging back in August 2013, with the company telling SlashGear that it believed such a system would cut down on what some would-be EV drivers believed to be a pain-point of ownership. At the same time, Toyota teased details about the fourth-gen Prius, now expected to debut an edgier, more challenging design.
The system itself uses technology from WiTricity, Toyota announced late last year, having invested in the startup after it was spun out of an MIT project in 2011. Since then, the two companies have "cooperated technically" Toyota said.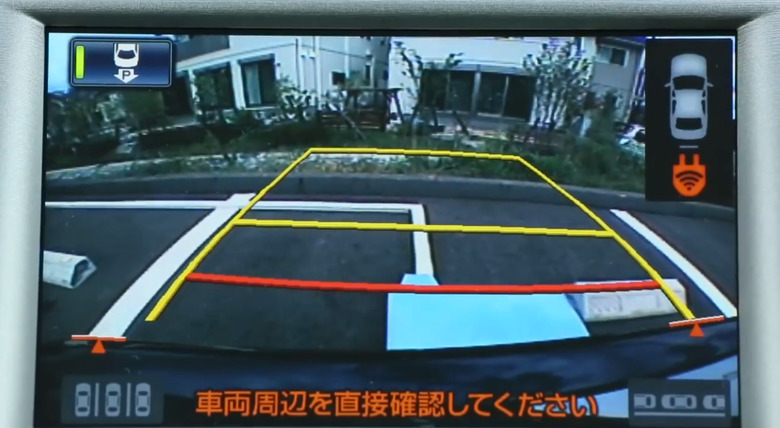 As for manufacturing the pads, Toyota suggested that it would not be doing that itself, but instead encouraging third-party charger vendors to license WiTricity's system. In addition to drivers equipping their own garages and parking spaces, it's not outlandish to imagine a public parking garage outfitted with the pads so that EVs could recharge when away from home, too.
In Toyota's demo, what appears to be a Japanese Prius test car uses the existing self-parking system to navigate its way into a space and align itself on top of the pad correctly.