Toyota shows off Marty McFly's dream truck concept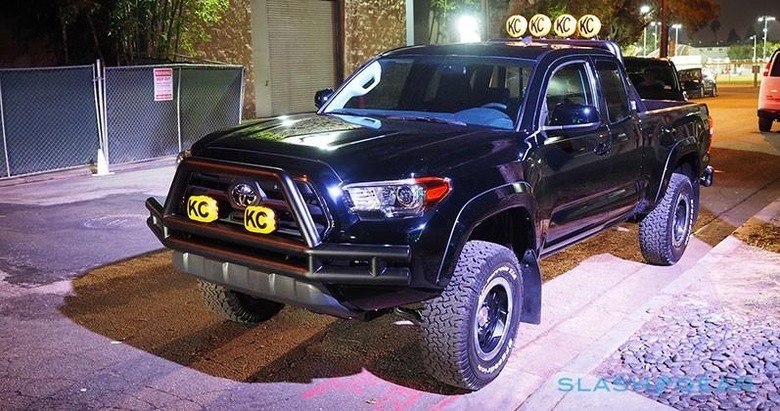 Today is Back to the Future day if you haven't figured it out yet. October 21, 2015 is the day that was on the dash of the DeLorean time machine when Marty went to the future in the second installment of the franchise. Anyone who has seen the film will remember the stainless steel clad DeLorean.
You might also remember the black Toyota 4x4 that Biff was polishing when Marty finally got back to his own time at the end of the show. To celebrate Back to the Future Day, Toyota has unveiled a 2015 Tacoma concept truck that is made to look just like that 1985 Toyota from the film.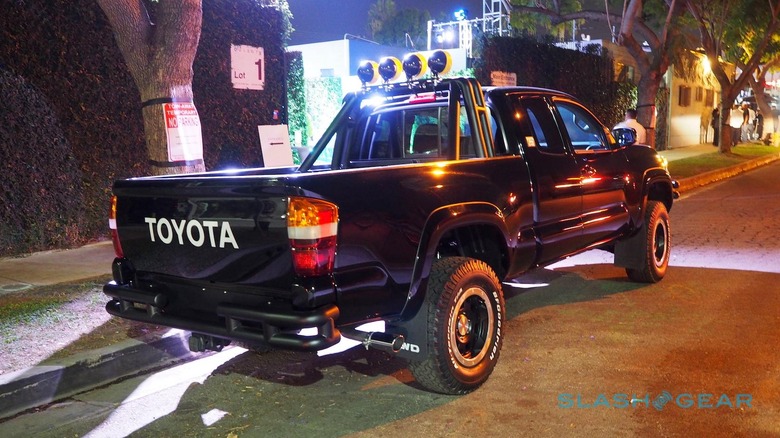 To make the concept Toyota painted it in custom 1985 Toyota truck black paint and gave it off-road suspension and TRD Wheels. Those wheels are shod with BFG off-road tires. The front and back bumpers are custom tubular units and the truck has a custom light bar fitted with LED lights that have the appropriate retro feel to them.
The truck is also fitted with custom D-4S fuel injection badging and the custom tailgate has the big Toyota logo as trucks from 1985 sported. Toyota also gave the truck custom vintage headlight and taillight designs and the mud flaps from an '85 Toyota.
Also see the Toyota Gullwing Mirai, another Back to the Future creation made specifically for this 30th anniversary celebration.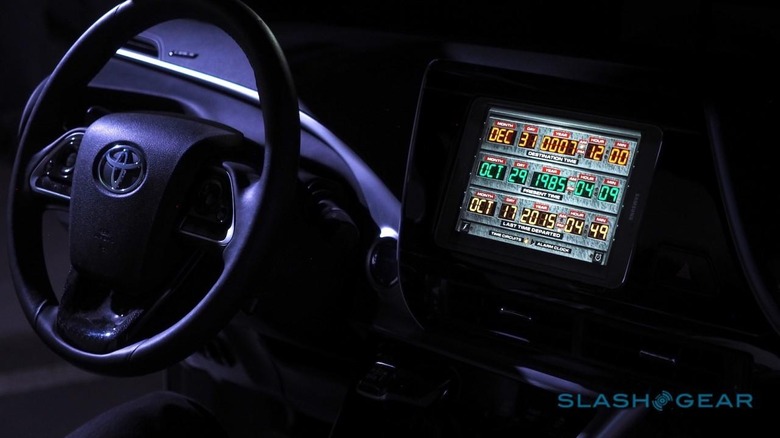 ABOVE: Photo from the interior of the Gullwing Mirai. Better than a Delorean? You tell us!