3M makes a 4th gold Delorean for Back to the Future day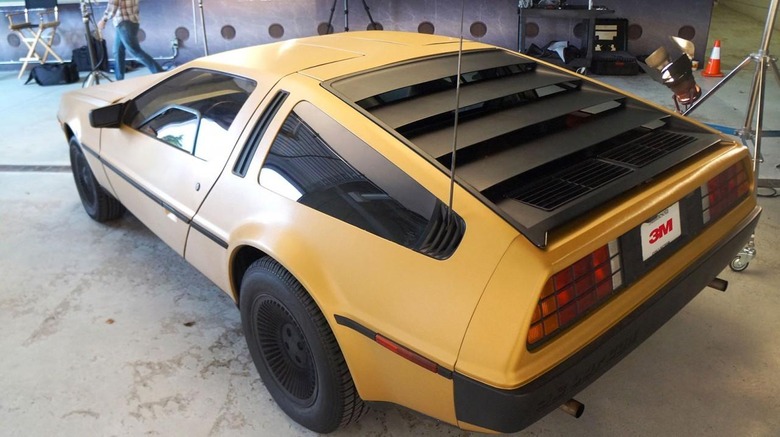 Just three gold Deloreans were ever made of the model made famous by Back to the Future – now 3M wants to change that. To make a fourth model, in celebration of the date at which Marty and the Doc (and Jennifer) traveled forward in time to 2015, 3M is bringing out the products. As you're about to see, they've not changed the makeup of the metal, they've wrapped it all up. You'll see not only an eye-searing rendition of the Delorean, complete with tinted windows, you'll see it wrapped by a scientist!
This isn't the 1980's, nor is it Tim and Eric. It's not Kung Fury, either. It's a promotional video created by 3M to show off how slick they can get with their next-generation materials. Preparing For The Future with 3M, behold the glorious retrocity.
Next you'll see the actual wrapping. You'll see a set of auto-body specialists use 3M Wrap Film Series 1080 to make the Delorean gold. Terrible, mortifying, eye-bleeding gold.
This is the future. In other words – it's exactly the sort of thing we'd expect to see from the alternate timeline that is our reality, wrapping up a Delorean in gold when every other piece of hip electronic business is gold as well. Your car can match!
Below you'll see a gallery of images of this vehicle. Please don't do this to your vehicle unless it is already gold and you're wishing to change it to... basically any other color.