This iPhone 6s is real rose gold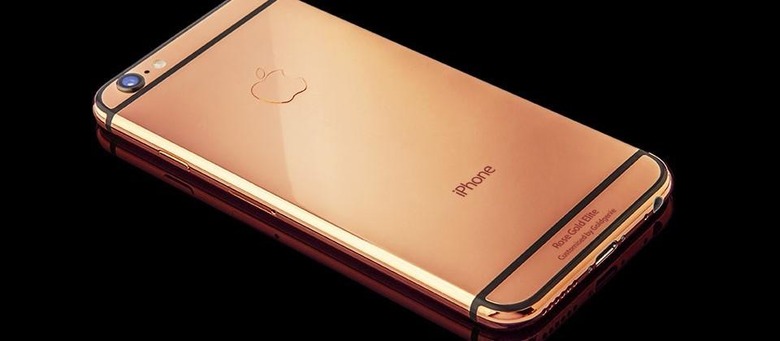 Today the iPhone 6s and iPhone 6s Plus were released to stores by Apple in several case colors. One brand new color was revealed with this generation's iPhone family, that of Apple's own "Rose Gold". While we're certain there's some rose coloring in the device's makeup, and some gold coloring too, many commenters having seen the device color in person suggest that it's a bit more "pink" than it is "rose gold". The folks at Goldgenie have an edition of the iPhone 6s that they've plated with real rose gold. It is most certainly not pink.
This device does not just shine with the color gold – it actually has gold adhered to its surface. Real precious metal gold. The Goldgenie brand is known for its extravagant blinging-out of electronics – they've been doing so with the iPhone for several years.
In the version of the iPhone 6s they call "Elite", potential customers are able to choose between black or white for their frontside, then either 24k Gold, Rose Gold, or Platinum embellishments around the sides and the back.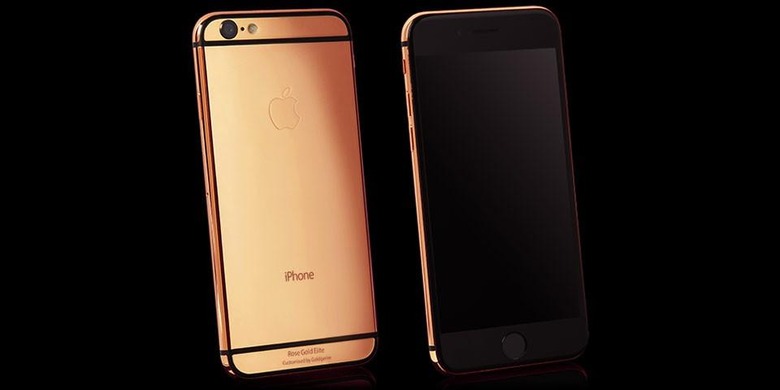 Don't expect any leniency on the price if you're planning on buying an iPhone 6s with real rose gold. Just because you don't want Apple's shade of rose gold doesn't mean you're going to get THIS shade of rose gold for the same price as you'd normally pay.
Here you get the device with embellishments, Apple EarPods, Lightning cable, power adapter, documentation, and "Total Armour Protection installed by master craftsmen at Goldgenie." All of these things come in a cherry oak finished box.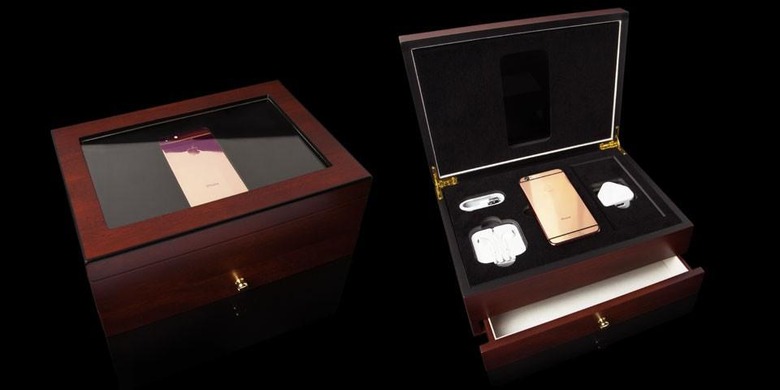 These massively over-the-top creations start at 2334.5 GBP (British Pounds), or over $3,500 USD. Sound like a deal to you?
If that's not good enough for you, have a look at their diamond-encrusted iPhones, too. You can have Goldgenie do almost whatever terrifying thing you want done to your iPhone 6s, just so long as you have the cash.